ENS Gameday Preview: Oilers @ Maple Leafs
Big match tonight for the Oil. A perfect opportunity to move up the standings to 28th place. After a big shootout win on Saturday night over the Penguins, the Oil are in Toronto to take on the Leafs. But unfortunately for hockey fans everywhere, we won't get to see our golden boy Connor McDavid light up his hometown team. Instead we'll have to wait until the World Cup to see him light the ice on fire at the ACC.
The Leafs stink. They have maybe three guys that are capable of putting the puck in the net. James Reimer – who has been lights out this year – is injured, so Mike Babcock is opting to give Garrett Sparks his first career NHL start. Too bad he's going to get lit up for a hundo in his debut.
Lineup
Hall – Draisaitl – Purcell
Pouliot – RNH – Eberle
Korpikoski – Letestu – Pakarinen
Hendircks – Lander – Khaira
Nurse – Sekera
Kelfbom – Fayne
Davidson – Schultz
Nilsson
No news to report. It looks like Friggin Todd is going with the same lineup as the one that got 2 points on Saturday.
What Needs to Happen
The Oilers will need to get pucks towards the net early. If they can get traffic in the slot and make life uncomfortable for Garrett Sparks, that should help them get them the start they need. Edmonton will also need to limit mistakes in their own zone and make smart decisions with the puck. Toronto isn't the most skilled team, but if the Oilers go full Oilerzzz, anyone could beat them.
What Can't Happen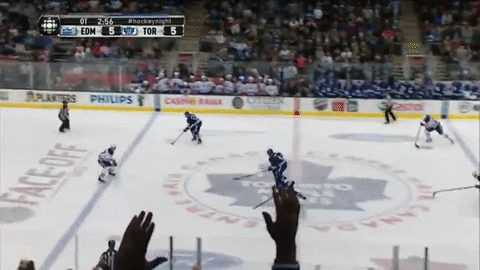 What is Going to Happen
A win tonight and the Oil finish this trip with a .500 record which is not nearly as bad as it seemed like it would be after the first couple of games.
So what I'm saying is the Oilers are going to win this one. Hallsy gets a couple and Edmonton rolls to a 5-2 victory over the Leafs.