ENS Gameday Preview: Blue Jackets @ Oilers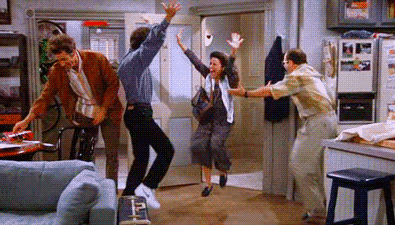 Puck Drop @ 7:00 PM MT, Sportsnet
It's here! It's finally here!!
After three months of depressing Oilers hockey (aside from that ball tickling 6 game heater), our golden boy is actually back in the lineup. Just in time for the Flint Michigan Mega Bowl too. That's right, Connor McDavid makes his triumphant return in a must watch, nationally televised, 29th vs 30th showdown. The basement dwelling Columbus Blue Jackets roll into the Jungle on this lovely Tuesday to get lit up by 97 and the basement dwelling Oilers. It's about damn time considering he's probably been healthy for a month. Before McDavid got hurt, he was just beginning to settle into the NHL. His stat line shows 12 points in 13 games, but if you watched those 13 games you know he could easily have had 20 points if it weren't for Mark Letestu missing a couple tap-ins and multiple great saves. Every time he was on the ice he was creating something offensively. But the times of deprivation are over for Oilers fans. Connor is back and we can enjoy watching hockey again. The Jungle will be buzzing tonight. May God have mercy on the Blue Jackets.
Lineup
Projected lineup v CBJ: Hall-Draisaitl-Purcell, 67-97-14, Kassian-Letestu-Yak, Korpi-Hendy-Pak, Sekera-Fayne, Reinhart-Schultz, Nurse-Gryba.

— Jack Michaels (@EdmontonJack) February 1, 2016
McDavid looks like he'll be lined up with Jordan Eberle and Benny Pouliot tonight which should be an interesting fit. Eberle has been very disappointing this year but I feel like him and 97 will be able to make some magic out there.
Cam the Iceman in the pipes.
Sounds like Schultz is under the weather. Waiting for official word from team.

— Ryan Rishaug (@TSNRyanRishaug) February 2, 2016
Schultz "very doubtful" to play tonight, Clendening likely to make his #Oilers debut. Davidson could be back for Ottawa game.

— Edmonton Oilers (@EdmontonOilers) February 2, 2016
What Needs to Happen
What Can't Happen
First game back after the All-Star break is almost always pure slop, and unfortunately for Edmonton, they had an extended break compared to the rest of the league. Worst cane scenario would be they come out and lay an egg. I think the extra energy of having McDavid back in the lineup may help. Just a bold hunch..
What Will Happen
McDavid mania in Edmonton provides the boys with some extra energy and they come out ready to play. Connor doesn't miss a beat and finishes the night with a goal and two assists.
Oilers win 5-2. Hallsy with 2.