A Network TV Nightmare: Blue Jays – Indians Preview
On the one-year anniversary of the Bat Flip Heard 'Round the World, the Toronto Blue Jays find themselves in the American League Championship Series for the second consecutive season, this time against the suddenly-very-good baseball team from Cleveland.  Both teams will be riding high as they walk into Progressive Field in Cleveland for Game 1 tonight, having both swept their opening series against the Texas Rangers and Boston Red Sox, respectively.  Legendary Blue Jays radio voice Jerry Horwath is refusing to call the Cleveland team by their actual name, so I'll follow his lead as we breakdown the upcoming series between the Jays and the I-Words.  Let's get 'er goin!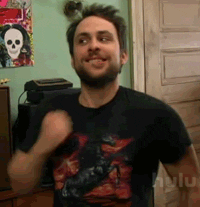 Schedule:
Game 1: Friday, October 14, 6:08pm MST
Game 2: Saturday, October 15, 2:08pm MST
Game 3: Monday, October 17, 6:08pm MST
Game 4: Tuesday, October 18, 2:08pm MST
x-Game 5: Wednesday, October 19, 2:08pm MST
x-Game 6: Friday, October 21, 6:08pm MST
x-Game 7: Saturday, October 22, TBD
On the Mound:
Toronto: Marco Estrada (9-9, 3.48), J.A. Happ (20-4, 3.18), Marcus Stroman (9-10, 4.37), Aaron Sanchez (15-2, 3.00)
Cleveland: Corey Kluber (18-9, 3.14), Josh Tomlin (13-9, 4.40), Trevor Bauer (12-8, 4.26), Mike Clevinger (3-3, 5.26)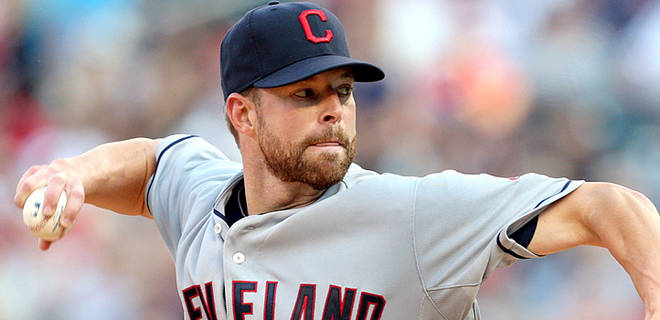 Starting Pitching:
The Jays caught a big break as they'll face a Cleveland rotation deprived of two of its top-three arms.  Carlos Carrasco (11-8, 3.32) is out for the year after breaking his hand in September after being hit by a line drive against the Tigers, while Danny Salazar (11-6, 3.87) has been out for six weeks with a forearm injury.  Salazar could return for the World Series should the I-Words advance.  Cleveland managed to avoid any depth issues by sweeping the Red Sox, but over a six or seven game series, the all-righty rotation might get exposed.  Trevor Bauer failed to make the team out of camp, but has since gone from the minors to the bullpen to the number-2 spot behind the 2014 Cy Young winner Corey Kluber.  The soft-tossing Josh Tomlin has been rock solid since August, giving up only eight runs over his last six starts, including limiting the Red Sox to two runs during his postseason start.  Rookie Mike Clevenger will make his first playoff appearance in Game 4.
As for the Blue Jays, the rotation remains similar to the one used in the Texas series, with the exception of Marcus Stroman and Aaron Sanchez switching spots.  Sanchez is still pitching with an innings limit, although he may get the call on short rest in Game 7 should the series go the distance.  Marco Estrada was brilliant in Game 1 against the Rangers, coming two outs short of a complete game three-hitter.  J.A. Happ and Stroman both pitched quality starts in their 2016 playoff debuts and will be counted on to do the same in this series.
Bullpen:
Cleveland made a big splash at deadline by acquiring lefty closer Andrew Miller from the Yankees, and he will be relied upon in every high-danger situation against the Jays.  Miller and his 98-mph fastball have been nearly unhittable since arriving in Cleveland, posting a WHIP of 0.68 and an ERA under 1.5.  Even with a heavy right-handed lineup, getting on base against Miller will be a major accomplishment for the Jays.  Closer Cody Allen has been steady all season, while Dan Otero – the innings pitched leader among AL relievers – is sure to see a lot of action.
As for the Jays, they remain without Joaquin Benoit and possibly without starter-turned-reliever Francisco Liriano, who's on the roster but still battling the concussion he suffered on a comebacker against Texas.  Liriano reportedly won't be available for Game 1, but should be fine for later in the series.  Look for Marcus Stroman to be available of the bullpen tonight if need be.
Lineups:
Tonight's ALCS Game 1 lineup —

Be sure to tune in to @SportsTimeOhio for all pre/post game coverage! #RallyTogether pic.twitter.com/7IoK9r0tW8

— Cleveland Indians (@Indians) October 14, 2016
Tonight's @BlueJays lineup for Game 1 of the #ALCS. https://t.co/TpPfUt5GXs #OurMoment pic.twitter.com/qU69BG2ZCI

— Blue Jays (@BlueJays) October 14, 2016
The Blue Jays possess a power advantage over Cleveland (as they do over most teams), having already hit 10 home runs in only 4 postseason games.  They went deep 221 times in the regular season – the most by any team still in the playoffs – and had six players with 20 or more home runs, led by Edwin Encarnacion's 42 and Josh Donaldson's 37.  Cleveland has the contact advantage, however, as Donaldson and Devon Travis were the only Jays to bat over .270.
The I-Words have a roster that most casual baseball fans probably don't recognize but they possess plenty of weapons.  Their best player, Michael Brantley, has missed the entire season with a shoulder injury and catcher Yan Gomes has missed a large chunk of the season as well, but that hasn't slowed the Tribe's offence.  First baseman Mike Napoli and DH Carlos Santana represent the biggest power threats, both hitting 34 home runs this season and combining for 188 RBI.  The left-side of the infield (3B Jose Ramirez and SS Francisco Lindor) both hit over .300 and second baseman Jason Kipnis had a "down year" despite batting .270 with 23 dingers.  There aren't many weaknesses in the Cleveland lineup, with five regulars batting over .270 during the regular season.  Ramirez and Kipnis led the charge in the Boston series, with the underrated Lonnie Chisenhall also coming up with some timely hits, including a game-changing 3-run home run off David Price in Game 2.
Season Series:
Cleveland won the season series 4-3, which included plenty of weird games.  The two teams went 19 innings on Canada Day, with Cleveland winning 2-1.  Two days later, the Jays responded with a 17-1 beat down, and who could forget this ninth-inning from August:
Why You Hate the I-Words:
I mean, it's a team from Cleveland, LeBron loves them, and this thing is it's logo:
Need I say more?  Besides, you don't want to live in a world where Cleveland is home to two trophies.
Traveling to Cleveland?
If any of you are planning on visiting Cleveland at some point during the series, here's an official Cleveland Tourism video that can help you find all the hotspots:
Keys to Victory:
Cy Young Kluber
Kluber is in the mix for the Cy Young again this year and it will be even more crucial for the I-Words to win when he's on the mound thanks to their injury woes.  It's a given that he'll pitch at least two games, and will either make a third start or be available out of the bullpen should the series go the distance.  He was dominant in Game 2 against Boston and will need to bring it against the dangerous Jays bats.
Basepath Chaos
The I-Words led all AL teams in stolen bases with 138 (more than triple the amount Toronto had) with former-Jay Rajai Davis leading the league with 43.  Their lineup is very similar to last year's Kansas City Royals team, so look for them to play an old-school run producing style, with plenty of bunts and steals to go around.  Blue Jays catcher Russell Martin threw out only 15% of runners this year so expect the I-Words to test him early.
Miller Time
Andrew Miller has been the wild card of the Cleveland bullpen since he came over from the Yankees, sometimes appearing as early as the sixth inning.  He has spent the majority of his career as a closer, but manager Terry Francona hasn't been afraid to throw him in the game at the first sign of trouble.  So far this postseason? Four innings, no runs, two Cleveland wins.
In Bobby O We Trust
Although he's been battling injuries since the end of the season, Jays closer Roberto Osuna has been nearly perfect in the postseason.  He registers two scoreless appearance in the ALCS and has led a Blue Jays bullpen that has surrendered only two runs over 14 innings.  With the loss of Benoit and the potential loss of Liriano, look for Osuna to be tasked with even more responsibility against Cleveland.
Ride the Wave
The Blue Jays bats are the streakiest in baseball, but they've never been hotter than they are right now.  Toronto scored over 46% of their total runs off dingers this year, with seven different players combing for eight home runs in the ALDS.  The duo of Encarnacion and Jose Bautista have hit multiple big home runs, and as long as the power is there, the Jays lineup is the most dangerous in the league.  If the power dries up, they'll be hard-pressed to manufacture any offence.
Prediction: Cleveland will ride a great Corey Kluber start to take Game 1, before the Jays squeak out a late comeback win in Game 2 and then run the table at home to punch their ticket to the World Series in 5 games.
P.S. –