97 vs. 87: Oilers @ Penguins
Our road warrior Edmonton Oilers are back in action again tonight, looking to finish off a road trip with what could be an impressive seven points in five games. The final stop on this road trip takes us to the Steel City, the home of the second best player in the league. Having this good of a road trip has been a very, very rare sight for Oilers fans over the last decade. They've found different ways to win hockey games, which is the biggest sign of change to me. They have: A positive goal differential for the first time in years, goalies who aren't routinely letting in pucks from Jupiter, a bottom six that isn't filled with AHL players, six real life NHL defensemen, and the best player in the whole damn league.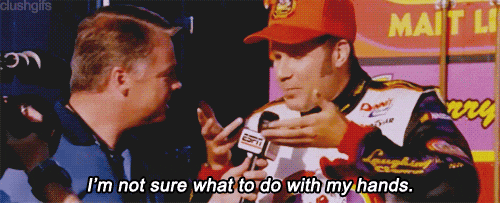 Lineup
Looks like same lineup as Detroit w/exception of Talbot in net. Puljujarvi skating, Kassian & Russell not on the ice. RNH 3-4-7 in 7 vs PIT.

— Jack Michaels (@EdmontonJack) November 8, 2016
ICEMAN COMETH!
Tonight's Opponent
The Pittsburgh Penguins
Why They Stink
Let's take a quick look at the Penguins' attendance charts since 2002:
In 02/03 and 03/04, the entire city of Pittsburgh couldn't be bothered to visit the Igloo and watch Mario Lemieux's ghost lead the fire dumpster Pittsburgh Penguins. They were last in the league for attendance in those seasons, and posted only ONE sellout the entire 03/04 season. Attendance was so bad that the Pens were actually willing to bolt for Kansas City. Seriously, Kansas City. The midwest's colitis.
Then suddenly, a significant spike occurred in 2005. Interesting. Want to know the worst part? Even Sid the Kid alive, healthy, and scorching the league to the bone wasn't enough for people to to go to games.
They didn't regularly sell out until the year they made the Cup finals!! The Cup finals!!!!! Nobody has deserved not one, but TWO generational hockey players less than the people of Pittsburgh, who exist on this planet solely for the purpose of obnoxiously waving a urine-colored towel over their heads every goddamn Sunday.
If you've ever met a Pens fan, there's a 87% chance they spent less than 60 minutes a year watching the Pens until Crosby was drafted – which is fine, if you're arguing that Sid brought hockey back to life in Pittsburgh. But don't you dare let anyone lump Oilers fans in with the Lords of the Bandwagon by saying we jumped back on after we got our new generational player. Make sure you remind them of the 16,839 strong trekked down Fort Road and fucking 118th Ave to the Concrete Jungle in the dead of winter, only to watch the Oil get bent over by Marty Hanzal and the Yotes on a casual Wednesday.
Which Penguin Stinks
Oh you better believe I've been waiting for this one: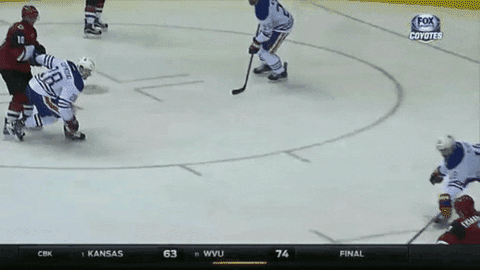 Look, I'm not going to sit here and rag on Jultz because he fluked his way onto the team that won the Cup last year. That would be unfair. I will, however, rag on him for the unparalleled pain and suffering he put me through during his reign of crippling torture here in Edmonton. Watching this imbecile roam around the defensive zone like a prepubescent stoner then panic-rim the puck around the boards took years off my life. Jordan Eberle admires how soft Jultzy is along the boards. If someone in his vicinity let out a quick fart that placid gust of wind would be enough to knock him off the puck. It's hard to fathom that we employed management who opted to trade Jeff Petry, a legitimate second pairing NHL defenseman, and kept our boy Jultz – whose Norris Trophy potential was on display 82 time a year by way of his unprecedented ability to cover absolutely nothing. He came in with so much promise, and left with a whole pile of losses. And then he won the Cup, because of course he did.
The Roundup
I like the Oilers chances going into this one. Tonight is the Pens' first game back at home after their west coast road trip. They went 2-1 and outscored the California teams 12-4 in those three games, but I have hunch that the if the Oil get off to a good start, they may catch the Penguins off guard. Edmonton should be playing with some confidence after their impressive weekend, and Talbot should be rested up after the night off. Oh, and look for McDavid to be revved up for this one. It's his first chance to go head-to-head with Sid the Adult. Can't wait to watch the two best players in the league go at it tonight.
Prediction
I'm so happy he's back. This one is going to be a dandy, folks. The Oilers get off to a good start when Connor says hello to former colleague Justin Schultz by burning his flesh to set up the Big Rig for an early 1-0 lead. Edmonton doesn't look back from there. Ryan Nugent-Hopkins keeps up his strong play with a goal as well and the Oilers prevail with 5-2 road win in the 'Burgh to cap off a great trip.
Big Rig with 2 to bring up that PPG total after Detroit. And for Christ's sake, buy a damn shirt.