Morning After Blog: That Was Ugly
Well, that sucked.
1st Period
The Oilers started off with a little throwback to the Oil of the past 6 years. Just 5 minutes into this one, Adam Larsson apparently fell asleep in front of the net and Auston Matthews was there to tap home a gimme that literally anyone could have buried. It was terrible.
2nd Period
Edmonton picked up right where they left off. JVR has literally ALL DAY in front of Talbot to cash one. Both dmen covering the same guy behind the goal line.. you're doing it wrong, Oilers.
But before you could get too frustrated, Rej Sekera took a break from smashing shin pads and actually found the back of the net!
2-1 Leafs…
…but just when you think we were in for a great finish, everybody's favourite Leaf popped home the 3-1 goal after an ugly turnover by Matt Benning.
3-1 Toronto after 40 minutes. FUCK.
3rd Period
What a beautiful goal. What a beaitiful man.
Despite some third period McMagic, the Oilers couldn't muster any other ounce of a comeback effort and drop third straight game, 4-2 to the goddamn Leafs.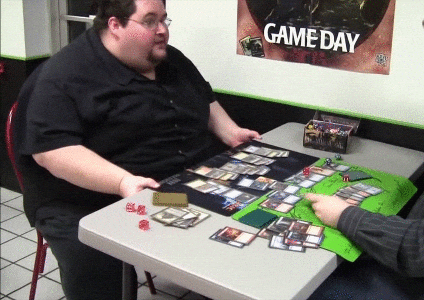 Final Thoughts
Ugly night. Apparently the Oilers didn't know that defense isn't optional.
Getting ONE out of a possible six points from the Coyotes and the Leafs is inexcusable. Those were three games where the Oilers could have given themselves some cushion on top of the PAC-7. Instead, there is a chance we could be in 4th by the end of tonight.
Nazem Kadri was being a puke again last night. A little disappointed Kassian or Nurse didn't pull him aside for a not-so-friendy conversation. At this point I would pay to punch him in the face. He's a punk, but you can't deny he played his role well against the Oil.
4 goals on 14 shots for the Iceman. Yeah, he was hung out to dry on…well all of them, really. But one save could have been massive. He'll bounce back.
McPoint(s)!! Thank God for Connor McDavid. Seriously. I love him.
Nugent-Hopkins with one even strength goal all season, and zero shots here tonight.
All that for $6 million!

— Mark Spector (@SportsnetSpec) November 30, 2016
This seems to be becoming a more popular take on Twitter over the last few days. At this point, I am starting to get a little bit concerned by 93's lack of production, but I'm definitely not blaming him for anything. He spent the first 12 games playing with Kassian, not exactly a great offensive player. Todd the God is better off playing Eberle with Nuge, and give JP more than 8 minutes per game with Connor.
I don't even want to talk about the PP. But the Oilers need to lock Jay Woodcroft in a film room for a month until he figures out that his idiot formation isn't working. Either that or just launch him into orbit. Watching them pass the puck around for nothing makes me want to play in traffic.
Hottest Tweet of the Night
@SNFaizalKhamisa McDavid dominates the league, but Kadri only dominates McDavid. McDavid still has the upper hand league-wide.

— Mike Zafiris (@MikeSafariMusic) November 30, 2016
One of a few sizzling hot Kadri/McDavid tweets from last night. McDavid still has 7 points in 3 career games against the Leafs…
If The Game Was A Song
'Everybody Hurts' – R.E.M.
MOP
You knew it wasn't going to be anyone else..
GGG
We'll give this one to Leon tonight. His first GGG of the year. He didn't have any points to show for it, but he was going pretty good all night. He had some good moments when he was centering Caggiula and Benny Poo in the first, and he didn't miss a beat when Todd moved him up to play with Connor and Looch on the first line. We'll see if that stays a thing heading into Edmonton Jr. Thursday night.