The New Winning Streak Will Have To Wait Another Day
Let's just call this past week a bit of a reality check. Three consecutive losses against three very good teams. Not to mention two of those games were on home ice against teams that were on the second half of a back-to-back games. Not good. After their smoking hot start to the year, the fellas have stumbled a bit in the month of November, boasting an Eakins' era caliber record of 2-4-1. Things could be better, but things could be a lot worse. At the end of the day, we're still in first in the PAC-7.
We're used to being mathematically eliminated by now. Baby steps. Not worried yet.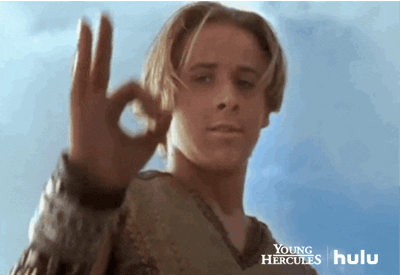 1st Period
Alright. The key to last nights game was a strong start for the Oilers. No getting scored on in the first 2 minutes like they have been every night for the last two weeks.
"We've got to be ready to play. That's the bottom line for us right now." @Landie51 on importance of strong start tonight pic.twitter.com/pCbiPmXklX

— Edmonton Oilers (@EdmontonOilers) November 13, 2016
They identified the problem. Time to take care of it aaaaaaaaaaand….
Grabner grabs the Rangers an early 1-0 lead. #NYRvsEDM

— Edmonton Oilers (@EdmontonOilers) November 14, 2016
its 1-0 a minute and half in.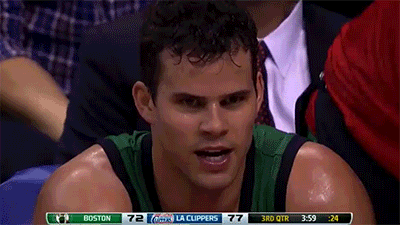 Zack Kassian had a breakaway chance a couple minutes later to tie it, but no dice. Antti Raanta was there to deny him. Next thing you know its 2-0 after a bad bounce in front of the Iceman leads to a Dan Girardi shinpad goal.
What could have been an ugly, ugly home period for the Oilers was saved by none other than McJesus himself. What a shocker. 97 took a cross ice feed from Big Rig and put it on a platter for Rej Sekera.
No shinpad was getting in the way of that one. 2-1 heading into the second.
2nd Period
Edmonton came to play a little better in the second period. They were creating chances and using their physicality to get in on the forecheck and turn pucks over. It felt like a goal was just around the corner, until RNH went full Lucic and served up a breakaway pass on a platter for Michael Grabner. He made no mistake:
3-1 Rangers.
3rd Period
Me watching the third period: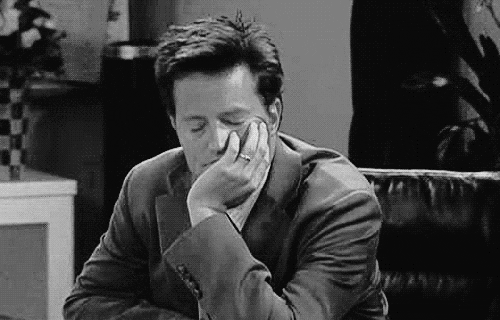 That was ugly. They managed to muster up a few chances, but the Oil could cash one in. The Rangers put the crowd at the Iron Jungle to sleep for the third period last night.
Oilers lose 3-1 to the Rangers.
Final Thoughts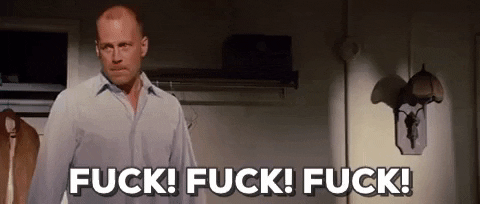 Three losses in a row. Hell.
Something has to give with the way the Oilers have been starting games. Its been absolute piss.
Time of first goal allowed by Oilers in games this month:
1:20
0:28
1:57
8:53
0:13
8:34
1:29

— Reid Wilkins (@ReidWilkins) November 14, 2016
Edmonton needs to come out with more urgency. You can play as good of a game as possible, but if you're down by 1 before the first commercial break every night you're going to have a hell of a tough time winning games in this league.
Jordan Eberle was stapled to the bench in the third last night. He played just over 3 minutes while the Oilers were down by 2. Tyler Pitlick too his spot on the top line and didn't look bad while doing so. Message sent by Todd the God.
Eric Gryba was a dumpster. First time all year, but still. He was absolutely horrendous.
McPoint!! About the only positive from the night.
The Oilers twitter accounted only tweeted out like 3 gifs from last night, so that's how you know it was a looooong game.
Hottest Tweet of the Night
So sick of Nugent Hopkins. So fucking useless

— Sid Zahoui (@sid_zahoui) November 14, 2016
*Nuge turns the pucks over for a goal against*
Nugent-Hopkins is the worst! Let's trade his useless ass! LOL Oilerz fans.
If the Game Was a Song
"Family Reunion" by Blink 182.
MOP
On a night where not many Oilers were firing, Connor McDavid was definitely not one of them. He was flying out there. He had over 22 minutes of ice time, but it felt like he didn't leave the ice for the entire third period. He was all over the puck and creating chances, but they couldn't capitalize when the chances were there. Tough night for the club, but definitely not a bad night for Connor.
GGG
Zack Kassian. In his first game back after missing 3, Kassian had his skating legs going. He had a breakaway early on that he missed, but he used his speed to create a couple opportunities throughout the game. Like Zack Kassian usually does, he was trying to hit everything in a white sweater last night. That's why he's GGG worthy.