Afternoon After Blog: Merry Christmas, Oilers Fans
The Edmonton Oilers are in a playoff spot at Christmas..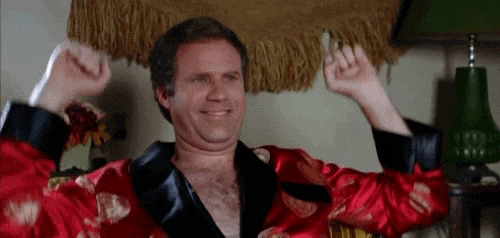 1st Period
Edmonton did not start well in this one. They were bobbling passes, blowing coverage, and pissing away PPs like they were at the start of the year. It was an ugly period for the Oil, but thank god for the Iceman.
Oh, and thank god for Matty Ice:
Love it. Zack Kassian clearly wanted that tilt, but Matty NEEDED it. Did he win? Nope. But gotta love a guy who tries to spark the club.
Unfortunately he took an extra penalty on the play just before the end of the period.
0-0 after 20.
2nd Period
The Sharks started the period with the man advantage. I'm sure you could guess what happened:
Since we were down on the scoreboard, Zack Kassian decided to try to even the score in the fight department. It didn't go well either.
1-0 San Jose after 40.
3rd Period
With his team down by 1 in a big game, it was Connor's turn to take over.
Pinball expert.
The Sharks made it 2-1 shortly after, but then Connor did his thing again and set up the Big Rig in the slot:
2-2 at the end of regulation.
Overtime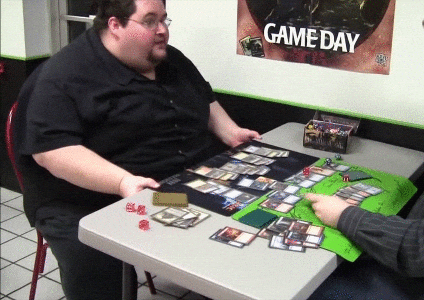 Final Thoughts
Honestly, down by 1 heading into the third in San Jose, you have to be happy with at least one point. Especially considering the Oilers did not look good for a lot of that game. Sure, we're not in first place, but you'd have to be a moron to not be happy that the Oil are in second place at Christmas break.
The Iceman cometh:
McPoint(s)!!! Next stop, Art Ross City.
Hottest Tweet of the Night
@EdmontonOilers @ctalbot33 @grybes02 thanks to our Captain ffs!

— Jason Scriver (@JasonScriver1) December 24, 2016
LOL. Let's blame our best player for blown coverage in OT and ignore the fact that he was the only reason the game made it to OT.
If the Game Was a Song
"Just Can't Win 'Em All" by Stevie Woods
I think Stevie Woods is a made up person.
MOP
The Iceman cometh. Let's face it, he was money all night. The Oilers were giving up chance after chance throught the first 2 periods of that game, but Talbot was there to shut the door and help the Oil grab a point. Love this guy.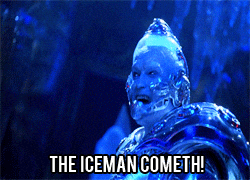 GGG
Captain Connor! He put the team on his back in the third period and took that one to OT. Without him and the Iceman, last night would have been awful. McDavid now heads into the break with 42 points in 36 games. Get some rest, sweet Prince. We need you for the rest of the year.
Merry Christmas everyone!