Afternoon After Blog: Pissing Away Points
What a steaming puddle of piss that was. The Oilers slept through the first period in classic Oilers fashion. Then they finally claw back to take the lead and our coach decides it would be a good idea to get a winger on the ice with a minute left that literally cannot get a puck out of his zone unless he ices it.
1st Period
Beacuse its the Oilers, they came out lollygagging and flat against a team that played the night before. A below average team that played the night before, no less. Evander Kane got on the board with a shot from Saturn, and then Brian Gionta strolled into the slot untouched and chipped one home to make it 2-0 for Buffalo.
2-0 after 2o minutes.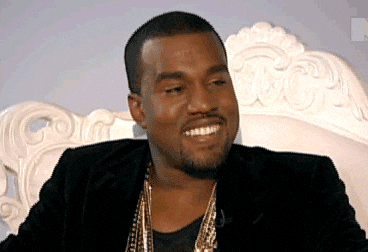 2nd Period
The Oil decided to show up for the second period which is nice. Jordan Eberle got Edmonton on the board with a PPG.
Rare to see 14 going to the net like that. Must have been an out of body experience.
Edmonton wasn't done. It was Looch's turn:
MCPOINT! Thank you, Connor.
2-2 after 2.
3rd Period
With the third period just underway, the Captain had a chance to bury the Sabres:
Of course Anders Nilsson stops that. Of course he does. But later on in the period, Connor to Leon on the PP and the Oilers really do have the lead:
The score remained 3-2 good guys until Friggin' Todd called a timeout with a minute left for no apparent reason.  Buffalo had already lost their timeout on an unsuccessful challenge, but Dan Bylsma's polite Canadian neighbour helped him out.  They drew up a play, won the faceoff, and twenty seconds later it was a tie game:
All tied up again, 3-3. #EDMvsBUF

— Edmonton Oilers (@EdmontonOilers) December 7, 2016
Overtime:
Adam Larsson took a holding penalty with 20 seconds left in regulation so you knew this one was over:
Game over. Sabres win 4-3 in OT. #EDMvsBUF pic.twitter.com/PQjpNk3yVh

— Edmonton Oilers (@EdmontonOilers) December 7, 2016
Final Thoughts
This game was a pretty solid summary of how the Oilers season as gone ever since their 7-1 start.  They once again kicked away a point against a bottom-feeding club that they should have beaten.  0-1-1 against Buffalo.  0-1-1 against Toronto.  0-1-1 against Arizona.  Not good.
They once again let a game slip away in the final moments, just like they did against Pittsburgh.  And the Rangers.  And Arizona.
They once again got off to a terrible start and were down 2-0 13 minutes into the first.  A bad start, you say?  Hmm, definitely haven't heard that before.
Considering the above, it's a minor miracle they managed to grab a point.
Hottest Tweet of the Night
Technically this tweet isn't from last night, nor is it all that hot, but its great nonetheless:
@A_Kalnins I would NOT bring him back for that game. He hates that whole scene. If he's not ready till then, I would wait one more game.

— Mike Harrington (@ByMHarrington) November 23, 2016
That's the Sabres beat reporter answering a fan's question about Eichel's return.  Even if Eichel was healthy, he would've sat him out so that Connor couldn't run his show again.  That's good stuff right there.
If the Game Was a Song
"Crumblin' Down" by John Mellencamp
MOP
Connor McDavid, of course.  He finished the night with 2 assists and was buzzing all night.  Anders Nilsson made a couple big saves off him, including the breakaway in the third, and his teammates misfired on a few great setups.  It's a pretty well-known fact that Connor drives the Oilers fortunes, but he eventually needs some finish on his wings and some secondary scoring when hes not on the ice.
GGG
I'm giving this one to Leon.  He used his size a lot on the cycle and had his feet going pretty good all night.  He took a pretty nasty chop during a powerplay in the third but toughed it out to bury the go-ahead goal mere seconds later.