Afternoon After Blog: Saturday Night's Alright
Back in the W column. It wasn't the most exciting game but the Oil still managed to get the job done. 4 out of 6 points on the home stand will do. It was nice to celebrate the second HNIC home win of the year. I'm still in recovery mode from the Rogers beers so let's do this.
1st Period
Edmonton came ready to play last night. They started the game well, and they out shot Tampa 11-5 in the first frame. They just couldn't get anything by Ben Bishop in the pipes.
Also, thank god the Iceman was there to shut the door when Rej Sekera went full Jultz on the point by losing his stick and giving up a breakaway.
0-0.
2nd Period
Edmonton struck first. Leon Draisaitl remains in beast mode and set up Lucic for his 9th of the year:
Drouin tied things up on the PP late in the period.
We got ourselves a tilt heading into the third.
3rd Period
Tampa Bay playing their third game in four nights, second half of a back-to-back. Time for the Oilers to step on the gas a little, right? Wrong:
Johnson puts one under the bar, 2-1 them. #TBLvsEDM

— Edmonton Oilers (@EdmontonOilers) December 18, 2016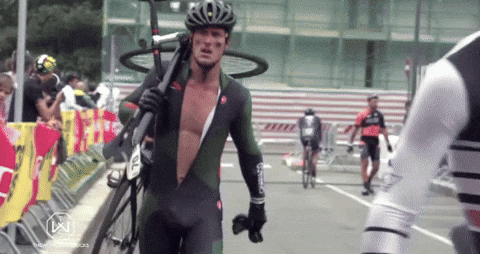 After Oil fans had time to simmer down, it was everybody's favourite German that was there to save the day.
BIG TIME celly from Leon there. Tie game.
Shootout
OT solved nothing, so it was time for a shootout.
After Mark Letestu lit the lamp with his attempt and Leon had no luck, friggin' Todd played "a hunch" and put Connor out as his third shooter.
What novel idea. Cam Talbot shut the door and the Oilers win 3-2!
Final Thoughts
I was expecting a better night for Edmonton to be honest. Tampa is missing three of their best forwards and they were a tired team, yet as the game wore on they started to take it over. That can't happen.
Don't know how the Oilers are expecting RNH to provide more offensive when they're giving him AHL players to play with. Yeah Tyler Pitlick has been good this year, but he's not a top 6 winger, and neither is Taylor Beck. Tough sledding for the Nuge. Would still love to see him get a look on McDavid's wing.
It was definitely a better atmosphere in the rink last night. Only the second Saturday home game of the year, so the beers were tasting even better last night for a lot of Oil fans. I'm not a fan of the wave, but at this point I'll take any reason we can get to make noise.
I was lucky to sit with the tier one fans down in the club last night. I would highly recommend the spicy sicilian pizza. It was lights out.
Hottest Tweet of the Night
#Oilers win! But I sure wish we still had Hall so we coulda lost this game. #smh

— TheCynic (@Jmansbox) December 18, 2016
Christ.
If the Game Was a Song
Doesn't have much to do with the game other than the fact it was a Saturday night. But I just wanted to listen to the damn song.
MOP
Leon! The guy is on a MOP heater right now. McDavid has gone a little cold over the last few games, but Leon has stepped up to fill the void. He registered another 2 point game last night and is now up to 28 points in 33 games. Guy is HOT!
GGG
Oh captain, my captain. Look at 97 throwing the weight around last night:
What can't he do.