Afternoon After Blog: Who Do You Think You Are, I Am!?
The streak is over, Zack Kassian is a maniac, and we're playing for first place in the PAC-7 heading into the Christmas break on Friday night. What a time to be alive!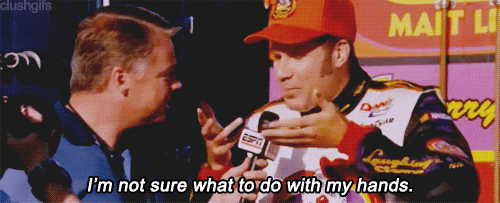 1st Period
The Oil struck first in this one. Which is huge, because as we know all too well if the Coyotes get an early lead, they suck everything fun out of hockey. Edmonton's fourth line set the tone early on the night:
Look at that forecheck! Look at that pass by Kassian! A thing of beauty from the grind line. Mark Letestu grabs his 7th(!!!) goal on the year.
With just under 5 minutes left in the period, a puck bounced off seemingly everyone in front of the Coyote's net and past Mike Smith:
Lucic gets the credit.
2-0 Oilers after 20 minutes. Great road period for the Oil.
2nd Period
It was a hot start in the second as well, with Matty Ice and boys keeping things rolling:
3-0 Oilers.
Zack Kassian looked like he scored again right after, but it was disallowed because of course it was. Kassian has now had three goals disallowed in the month of December.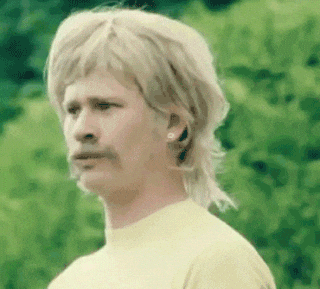 Martin Hanzal scored on the PP halfway through the period after a horse shit hooking call on Benoit Pouliot.
3-1 Oil after 40.
3rd Period
This is where things started to get fun.
Jacob Chychrun? Dead. Luke Schenn? Also dead:
Thank you, Eric Gryba.
And as our boy Shanny wrote earlier, things just kept getting more fun if you're an Oilers fan.
Zack Kassian with the fastest recorded auto-shed in the history of time. You didn't even have time to blink from the time he laid the lumber on OEL to the time his gloves were already off and he was landing bombs on poor Anthony Duclair's jaw:
This ain't your old Oilers, folks. Big, tough, Marty Hanzal is going to try to bully us out of the rink? Well we'll just a send a couple of meatheads out to wreck your idiot team.
Arizona added a PP goal late. I don't even know how they got a PP. OEL tried to put Hendricks through the goddamn boards, and then he scored a goal for fuck sakes.
Final score:3-2 for the Oil. Goodnight Jim Kyte!
Final Thoughts
Damn does it ever feel good to get a regulation win over Arizona. It's about time.
That reffing was abysmal. I have absolutely no idea how Gryba got thrown out. How on earth do you target a guy's head when you're hitting him with your ass? You can't. OEL lost a foot race to Matt Hendricks and responded by trying to put him through the boards. So of course there was no penalty there either. And this is all without mentioning the fact that Connor was getting ragdolled all over the ice without any calls:
Absurd.
How about that 4th line? Matty Ice is still slugging around out there like he does, but Kassian and Letestu were going all night.
No McPoint. In fact, the captain only has 4 points in his last 7 games. But the Oil are 4-2-1 in that span. They're getting wins without the best player in the world lighting it up. Its only a matter of time until he breaks out of this "slump".
Its hard to fathom that Edmonton is playing for first place in the division on Friday night. That would be a hell of a feather in the cap for the city heading into Christmas break.
Hottest Tweet of the Night
That punk Kassian was lucky I didn't come down there myself https://t.co/nCpxm9gA07

— DrunkMikeSmith (@DrunkSmitty41) December 22, 2016
I'm sure Zack is shaking in his boots, pal.
If the Game Was a Song
Would not be surprised if Kassian listens to this on repeat between periods.
MOP
The fourth line will be taking home all of the hardware tonight. It was an MOP performance from Mark Letestu last night. No doubt about it. A goal and two helpers for 55, and to cap it all off, he had a nice little tilt with Martin Hanzal.
GGG
You know it's the guy who dropped his gloves faster than anyone I've ever seen in my life. Zack Kassian became a fan favourite for like 90% of Oilers fans last night and that goes without saying. This is a well earned GGG. Well done.