Morning After Blog: Playoff Implications?
Nothing like a big win in December to set the tone for the second half of the year. And a 4 points game, no less. Folks, your mighty Edmonton Oilers remain in second place in the PAC-7.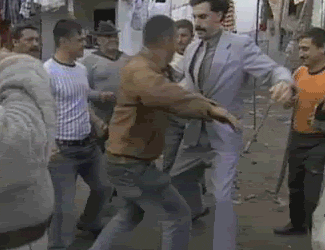 1st Period
With the Kings playing in a second half of a back-to-back set, it was vital for the Oil to get off to a hot start. Well thank god for PP2. And thank god for the Big Rig:
Ya like that BABAY!? Big Rig adds his 11th of the year to put the Oil in front just 2 and a half minutes in. He is now one off his career high of 12 goals. Nothin' like a little bit of riggin' on a Thursday.
The period finished with the shots 9-8 in favour of Edmonton, and the score 1-0.
2nd Period
I hope you like big body, pacific division hockey. Because that was what the second period was last night. But that's the kind of hockey the Oilers could never play in the past.
Instead of getting out of a second period with a 1-0 lead, the old Oilers would have seen Jultz throw a muffin up the half boards that resulted in a goal against. And then Yakupov would have turned one over at his own blue line and the Oilers would have been losing before we knew what happened.
It's weird watching a good hockey team.
1-0 after 40.
3rd Period
And just when you think they're a new Oilers team, the Oilerzzz show up:
Whatever, it happens. 1-1.
With the game in gut-check time, naturally it was Eric Gryba's turn to save the day.
ERIC GRYBA!?!?!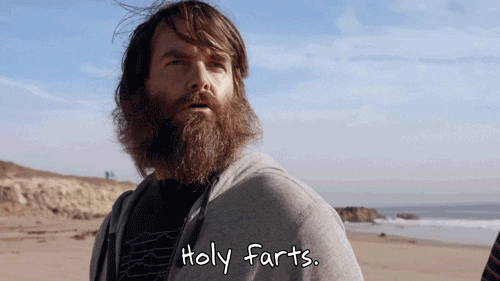 And with the Oil in front with over 13 minutes to play, they put things into cruise control. They even had a couple chances later in the third to go ahead by 2. Yeah, they also had a couple grade A chances against *looks at Milan Lucic*, but they held on:
NUUUUUUGEEEEEEE.
Oilers win 3-1 and pull 6 points ahead of the Kings in the PAC.
Final Thoughts
A very solid win for the Oilers. They never beat the Kings. Literally:
#Kings are 17-1-2 in last 20 vs. Oilers.
Have outscored Edm 73-34 and out shot them 706-517.#Oilers looking to end another long drought.

— Jason Gregor (@JasonGregor) December 29, 2016
That's a big time hurdle. Hell yeah.
I thought the Drake was good all night. He had a couple of solid chances off of one-timers, and he was flying out there for most of the night. Hell, he was even throwing the body around a little bit:
Love it.
No McPoint…. Connor remains tied with Sid the Kid for the league lead in points. I smell a big night against Vancouver coming up on Saturday.
Brandon Davidson had a couple of heart stopping turnovers early in the game, but as the game went on, him and Gryba looked rock solid on thew third pairing.
Leon Draisaitl. Good player:
These important games in December feel strange. I forgot how good it feels to watch good hockey.
Hottest Tweet of the Night
Rain Drop, Drop Top the Oilers drafted two flops

— we fucking suck (@NucksHky) December 30, 2016
0/10 joke.
Also… Jake Virtanen… Great pick. Enjoy the basement. It STINKS.
If the Game Was a Song
"Takin Care of Business" – by B.T.O.
MOP
Cam Talbot, ladies and gentleman. He turned away 28/29 shots by the Kings. And some of those included some damn good chances for LA. Edmonton had multiple moments where they turned pucks over in places you absolutely do not want to turn pucks over. But the Iceman was there to shut the door *almost* all night.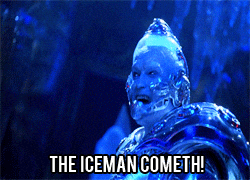 GGG
Shout out to one of the glue guys. Eric Gryba adding his first of the year in the third to win the game for the Oil. What a time to be alive. Gator would be proud.