Season Sweep Coming Up: Jets @ Oilers
The goddamn Jets are set to make their first appearance at the Iron Jungle tonight, and the Oilers are looking to go for the season series sweep. As we all know, Connor and the boys snatched the city of Winnipeg's soul from them back in October for the Heritage Classic. They then proceeded to hammer them 6-3 in December at the MTS Centre. Much like Snash's wife, Winnipeg took it on the chin last night in Calgary. These guys stink. Should be a quick 2 points for the Oil tonight, as long as they don't go full Oilerzz mode again which we all know is never out of the question.
Lineup
Oilers lines vs WPG:
Pouliot-Draisaitl-Pitlick
Lucic-McDavid-Caggiula
Maroon-RNH-Eberle
Slepyshev-Letestu-Kassian

— Bob Stauffer (@Bob_Stauffer) December 11, 2016
Talbot (4-1, .947 vs WPG) starts, Slepyshev in for Hendricks as Oilers look for sweep of season series against Jets.

— Jack Michaels (@EdmontonJack) December 11, 2016
You know we love us some Matty Ice here at ENS, but he looks like a guy who needs to spend a week in the press box to recharge the battery.
Tonight's Opponent
The Winnipeg Jets
Why They Stink
They're the Atlanta Thrashers. As an organization, they have made the playoffs 2 times since 1999, and they have won ZERO playoffs games in those two appearances. Yet people in Canada treat them like they're so precious, and they're so happy to have them back. They stink. I can't wait for the Oilers to start taking them to the woodshed every year like back in the 80s. Starts tonight with a sweep.
The Oilers have been a toxic dump for the last decade, but at least we don't have to cheer for the Atlanta Trashers.
Why Their Fans Stink
You better believe the first thing a Jets fans will tell you is how great of a fan base they are. They make sure to tell you how they pack their little WHL arena every night and come up with hilarious chants like "Crosby's Better" when Ovechkin is town. OHHHHH YOU GOT HIM GOOD!!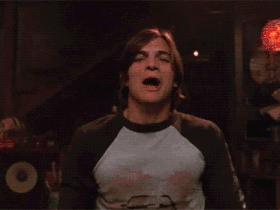 You idiots! I'm sure that's really bothered Ovie every time his team rolls into town and lights the lamp for two while the Caps grab a routine win. Meanwhile Jets fans can't stop creaming their pants about how great of a chant they came up with and TSN is busy filling their shorts with highlights of the best fan base in the league. 
Good for you Winnipeg, good to have you back in the league. Needed to have a little brother to pick on.
Which Jet Stinks
All of them??
Why They Might Not Stink
I suppose they have a couple pretty good players. Mark Scheifle is a point per game player, Patrick Laine is third in the league in goal scoring, and Blake Wheeler is a machine. Winnipeg definitely has enough skill to make you pay for mistakes so the Oilers need to limit that tonight. Also, the Jets have a sumo wrestler on their blue line that will literally take people's heads head off.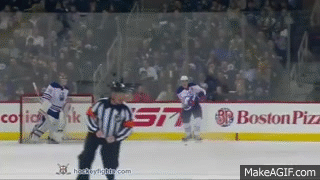 The Roundup
Edmonton has been on the road for most of November/December. Realistically, they should have walked out of that last road trip with 5 out of a possible 6 points. Instead, they coughed up back to back games against Buffalo and Philly and ended up with only 2 points. Tonight kicks off a 3 game home stand. Winnipeg got crushed last night in Calgary, so the Oilers need to be ready to go from puck drop.
The Oilers need to start establishing the Jungle as a tough place to play. It would be nice to see them come out with a physical edge to set the tone. They'll need to use their speed to ware down a tired Jet's team. I expect Connor to be rolling tonight in his first game since bitching out Brandon Manning.
Prediction
Edmonton comes out ready to rock. Zack Kassian tries to put someone through the boards early and gets the building going. Connor takes over from there and records a four point night with 2 goals and 2 helpers., and the Iceman shuts the door in the pipes.
Oilers win 6-1.