Afternoon After Blog: What A Time To Be Alive
It's January 22nd. The Edmonton Oilers sit one point back of the division lead, and they now have a 9(!!!!) point lead over the Calgary Flames.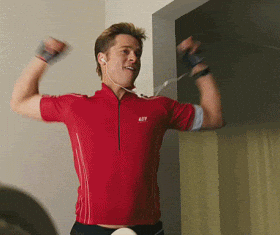 1st Period
It didn't take long for the Oilers to establish themselves in this one. Just over a minute in, Tony Slepyshev ripped one by Chad Johnson's head to give the good guys a 1-0 lead:
Tony time!!!
The Oil kept the foot on throat. 4 minutes later, Mark Letestu ripped home his 10th of the year. 36 seconds after that, the fellas weren't done:
EBS IS BACK! THE OILERS ARE BACK! 3-0! 6 MINUTES IN! EAT MY SHIT, CALGARY!
With Edmonton on top, Deryk Engelland decided to poke the bear:
Two tilts in two night for Looch. Oh baby.
Before the period finished, Connor McDavid blew by Dougie Hamilton just for good riddance:
No goal on the play. But Connor just needed to let Calgary know who Daddy is.
3-0 after 20.
2nd Period
McMagic:
4-0 Oilers!?!?!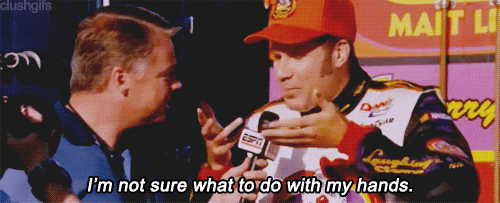 Jordan Eberle added his second of the night later in the period. Calgary then scored to ruin LB's shutout bid, but not even a minute later Oscar Klefbom added one more insurance marker to make it 6-1.
Matt Tkachuk tried to be a hero and run around a little bit before the end of the period. Leon and Connor weren't having it:
Oh captain my captain!
6-1 after 40 minutes.
3rd Period
The Flames cored twice in third. Nobody cared.
RNH added an empty netter and that was all she wrote.
Final score: 7-3 for the Oil.
Final Thoughts
SWEEEEEEEEEPPPPPPPP. Absolutely take it, Calgary. Better luck next year, assholes.
Jordan Eberle 4 point night. That second line is finally starting to cook. Everything is happening.
Great first career win for LB. It was a breath of fresh air to see a backup goalie not sliding all over the goddamn place.
McPoint!
I think it's really starting to sink in that we will see some playoff hockey in Edmonton this year. I llegit cannot wait.
Shoutout to all the Oil fans who were in that dumpy ass arena last night down in Calgary. They brought the noise all night. Special shoutout to our boy Pizza Trav. Hell yeah.
Two huge games coming up before the all star break. Anaheim and San Jose back-to-back nights. We could be heading into the break in first place in the PAC-7. Who would have thought.
Hottest Tweet of the Night
At the Saddledome right now! @OilersNation pic.twitter.com/BqbHEyYamr

— Scott Hendrickson (@stack_scott) January 22, 2017
You'd think you were in Edmonton… #BattleOfAlberta #Oilers #NHL pic.twitter.com/y2tXD47Exk

— Ryan Jespersen (@ryanjespersen) January 22, 2017
Those videos make me so happy. We deserve it, dammit.
If the Game Was a Song
"Simply the Best" by Tina Turner
MOP
Jordan Eberle. Welcome back, my friend. His four point night tied a career high, and he looks like he's skating a thousand miles per hour since he got that monkey off his back. If the second line keeps it up, look out.
GGG
Captain material like you read about. I love you, Connor: