Afternoon After Blog: Ugh, Hell
I'm going to keep this one short and sweet because if you're anything like me you don't want to spend your hangover staring at a bright screen.
1st Period
I'll be honest. I was at the game last night and some Rogers beers were had. But pretty much the only thing that happened in the first period was the Canucks scoring, and then Todd nailing a coach's challenge.
Hell yeah, Todd.
0-0 after 20 minutes.
2nd Period
Alex Burrows opened the scoring just over 5 minutes into the period. Of course it had to be Burrows. The Oilers challenged again. This time it wasn't a success. Goddamn Burrows.
Later in the period the Oilers evened things up.
LOVE the Drake! And a dandy little pass from Nuge there too. We got ourselves a game.
1-1 after 40.
3rd Period
The Canucks made it 2-1 early on in the period. Then they roasted us on twitter:
No coach's challenge on that one, @EdmontonOilers?!

— Vancouver Canucks (@Canucks) January 1, 2017
Christ.
Thank god for Connor:
What a play. Off to OT.
OT/Shootout
Aaaaaaaand Vancouver won in a shootout.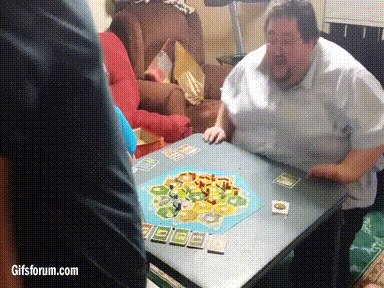 Final Thoughts
As if we lost to Vancouver when they're on a second half of a back-to-back. Just the worst. Jakub Markstrom was lights out. Still hate losing to these pricks but the Oil gotta take every point they can get at this point.
It was great to hear the boos from the crowd when the Oilers acknowledged Burrows playing his 800th game. Guy is an all time rat.
The Drake had a hell of a night. If him and JP can keep it up the Oilers may finally have a third line that can provide some offense. Oh baby.
Shout out to the bro who was dancing and throwing t-shirts into the crowd all night. Nice to see the Oilers are trying literally anything to get that crowd going.
Hottest Tweet of the Night
Fuck it. Whatever. No way this team wins the lottery anyway. Win, lose, who cares. Whatever gets Benning fired faster. I hate everything.

— who even cares (@HockeyDipshit) December 31, 2016
This is from two nights ago but whatever. Wonder if Canucks fans are still enjoying those back to back President's trophies?
If the Game Was a Song
I've got nothing.
MOP
I'm giving it to Connor because when in doubt always give it to Connor. His lovely PP goal to tie things up in the third is plenty of reason to earn MOP on the night.
GGG
Drake Caggiula gets the nod from Gator. 36 had a very solid game. He was around the puck all night, and tallied a nice PP goal to get the Oil on the board. Also love how much the guy throws the body.
The Oilers are still in a playoff spot. Happy New Year.