Here Comes Another Streak: Oilers @ Senators
The Oil are right back at it tonight in the Nation's Capital. And they're cooking for their third straight win. This is a game I could have worried about in the past, but not anymore. The Senators would be the most boring team in hockey if it weren't for Erik Karsslon. Guy Boucher coaches the most boring, garbage hockey we've seen since Jacques Lemaire was around. I feel sorry for all 11,000 Sens fans that get lulled to sleep by him 41 times a year. But luckily for them, Connor is in town tonight, so they'll have something to be excited about. Let's get after it.
Lineup
They haven't officially announced the lineup for tonight, but I'd be shocked if there were any changes after a performance like that. All we know is this:
Gustavsson between the #Oilers pipes for #EDMvsOTT tonight.

— Edmonton Oilers (@EdmontonOilers) January 8, 2017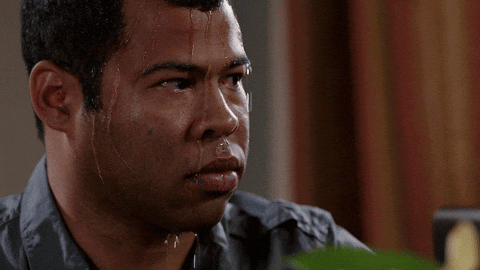 Tonight's Opponent
The Ottawa Senators
Why They Stink
Did I mention how boring they are? Literally their entire franchise is boring. All I can think of when I think of the Senators is mediocrity. Other than a few years when Danny Fuckin' Heatley was ripping home goals like nobody's business and they mixed in a trip to the finals, they have been so incredibly average for my entire existence as a hockey fan. They always seem to have like 1 star player, then 20 other dudes to fill out the roster. It certainly doesn't help that their owner refuses to spend money, but outside of Erik Karlsson, there is a not a single player on this team that I would be excited to watch.
And that was even before Guy Boucher became their coach. He has to be the most boring coach in hockey. Jacques Lemaire would be jealous of the style he coaches. If it weren't for him, we would never have had this great hockey moment:
Hell yeah. That's some great hockey, Guy.
Why Their Fans Stink
They currently rank 26th in the league in attendance on the year. Guy Boucher is so boring, he's even making Sens fans not care anymore.
Which Senator Stinks
Like it would be anyone else. I've hated him since his Calgary days. But he actually does stink now. Good luck against 97 tonight, pal.
Why They Might Not Stink
Believe it or not, Ottawa is in a playoff spot right now. They've cooled down a bit since the start of the year, and they're 26th in the league in goals for. But somehow they manage to get the job done. They are capable of stifling the opposition, and we should know that. They did shut Edmonton out 2-0 earlier in the year.
The Roundup
Both teams played last night, and its a battle of the backups in net. You never know what may happen when Jonas Gustavsson is in the pipes, but this is a game the Oilers should win. Ottawa doesn't have much scoring depth, and Mark Borowiecki is on their back end. If Edmonton plays like they did last night, this should be another 2 points in the bank.
Prediction
Jonas Gustavsson is a wildcard. This could backfire, but I say he only lets in 3 tonight and gets bailed out by the top line. After a dominant game against NJ last night, but only one assist to show for it, McDavid picks up right where he left off. Him, Leon, and the Big Rig combine for 4 goals. Nuge adds one of his own, and Jordan Eberle finally gets out of his mega slump.
Oilers win 6-3.