Morning After Blog: Thanks For Coming Out, New Jersey
Two games against New Jersey in 6 days, 4 points for the Oil. Sorry, Hallsy.
1st Period
The first period was hot garbage. Both teams came out flat. About the only good thing was the tribute video to Taylor Hall and a very nice standing ovation from Oilers fans.
Welcome back, @hallsy09. #NJDvsEDM pic.twitter.com/4yjAn4otij

— Edmonton Oilers (@EdmontonOilers) January 13, 2017
God dammit I miss Hallsy.
Shoutout to the Oilers for almost ruining the video with that junky ass techno music.
Oh, the Devils scored with just under 2 minutes left in the period.
1-0 after 20.
2nd Period
16 seconds into the period, the Rej strikes:
The rest of the second period was a lot like the first. As in nothing happened.
And then New Jersey scored with under a minute left because of course they did.
2-1 NJ after 40.
3rd Period
Edmonton came out meaning business in the third. Taylor Hall welcomed himself back to the city by butt-ending Zack Kassian in the face. Naturally, Zack Kassian responded by chasing him down the ice and punching him in the mouth:
Zack Kassian: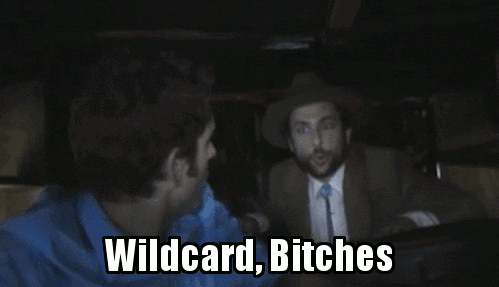 The Oilers ended up with a PP out of all of that. And they didn't score.
Just when you thought it might not have been the Oilers night, it was time to go Riggin'.
OHHHH BABY. That celly too! Long live the Rig!
2-2 after 60 minutes.
Overtime
3 on 3 overtime. Jersey decides to hand Connor to Leon a 2-on-1. Bold strategy, cotton. Finish them:
Final Thoughts
That was a much needed 2 points for the Oil. The Devils are a team that they should beat, and they just did it twice in a week. Sure, they both went into OT, but 4 points is 4 points.
Edmonton's first line right now is out of this world. Leon and Connor together is magic. And the Big Rig is a goddamn machine. He has to be our city's new fan favourite. Has to be. He is literally smashing his career high numbers and the season is just over halfway over.
I hope Todd sticks with 67-93-14 for a little while. They had some decent moments last night. We know they can be a productive line, they may just need a little time to find their groove. The fact that Lucic has looked good with Caggiula in the last couple games should allow Todd to keep the lines together for more than 2 games for once.
Zack Kassian takes no prisoners and I love it. The bash bros, baby.
The BOA on Saturday will be the most meaningful BOA in a decade. I legit cannot wait. Gimme those 2 points!
Hottest Tweet of the Night
Gotta love Oilers fans. Taylor who??
If the Game Was a Song
"Sympathy for the Devil" by the Rolling Stones
I'd be lying if I said I didn't feel bad for Hallsy. Just when his old team finally starts turning things around, he's stuck on a trash team yet again.
The way she goes.
MOP
Leon. He's a goods player in case you weren't aware. Two helpers and the game winner. That'll do it for MOP honours.
Draisaitl 1-2-3 tonight and 21 points since Dec. 1st.
McDavid 0-2-2 and 19 points since Dec. 1st.
Maroon 1 goal, 9 goals in last 11 GP

— Bob Stauffer (@Bob_Stauffer) January 13, 2017
GGG
Let's just take another moment to appreciate Zack Kassian. I never would have thought I could like this guy. Love having a legit crazy person on the Oil. Pure grinder material.