Afternoon After Blog: Close But No Cigar
Well honestly, that could have been a lot worse. Teams have been getting RUN out of the Verizon Center for the last like three months, so the fact that the Oilers kept that a one goal game essentially the entire time was a good sign. I like cheering for a good hockey team.
1st Period
The game started with some serious back and forth play, and some early McDazzling as well:
That got me fully torqued even though he didn't score. Bless you, Connor.
Just over 12 minutes in, Washington made it 1-0 on a seeing-eye shot from Tom Wilson. The Capitals almost added another one soon after, but the Iceman cometh:
1-0 after 20 minutes.
2nd Period
It didn't take long for the Oilers to get on the board in the second. Just 35 seconds in fact:
Leon with his 23rd on the year. The guy is good.
The rest of the second saw both teams trade a few chances, but there was nothing else to show.
1-1 after 40.
3rd Period
Tie game heading into the third against the best team in the league. Not too shabby.
Unfortunately it only stayed that way for 5 minutes. Justin Williams ripped one over Iceman's shoulder from the top of the circle.
The Oilers put on a push down the stretch, but couldn't get anything by Hotlby.
Final score: 2-1 Caps.
Final Thoughts
A very solid effort from the Oil in that one. The Caps have been scoring at least 5 goals per game in their home winning streak, but that ended last night. Holding the league's best team to 2 goals in a tight game was a good showing of where the Oil are at.
2-2 through the first four games of the toughest road trip of the year. They get Nashville on the second half of a back-to-back tomorrow afternoon. If they can grab a W then they'll be setting themselves up perfectly for a very home-heavy schedule in March.
Drake Caggiula. Hit the net, bro.
McPoint!!! Connor now has 69 points on the year…. Nice.
God dammit I love Cam Talbot. It's such a good feeling going into a game like that knowing they your goalie isn't going to let in three goals from Venus.
Hottest Tweet of the Night
@aacrsx @EdmontonOilers @Drat_29 @zkassian9 We're coming for ya! pic.twitter.com/o6v9G9WxdE

— Steve 🇨🇦 (@CrazySteveC) February 25, 2017
Good luck with that.
If the Game Was a Song
MOP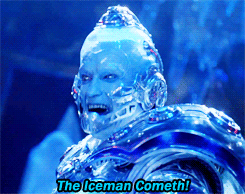 He made some damn good saves throughout the night the keep it close for the Oil.
GGG
I'm giving this one to JJ Khaira. He was all over the puck last night. The line of him with Matty Ice and Iiro the Hero were going all night. Pucks on net and a million finished checks. That's blue collar hockey.