Afternoon After Blog: Welcome Back From Bye Week, Everyone
Alright, first game back after bye week. Chicago is in town. Hockey Night in Canada. Nothing better….. aaaaand here come the Oilerz: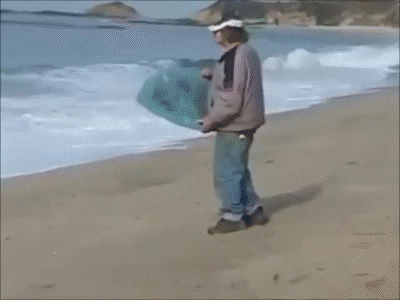 1st Period
Well, at least the Oil started hot in this one. Captain Connor wasted no time, stripping the puck from Hjalmarsson and feeding it in front of the net to the Big Rig for his 19th (!!!!) of the year:
Unfortunately, that 1-0 lead didn't last long to say the least.
Dick Panik made it 1-1 just over a minute later. And then four minutes after that, Patty Kane banked one in off Talbot's skate on the PP.
2-1 after 20 minutes.
2nd Period
Brain Fart City, population Oscar Klefbom:
I'm no expert, but I'm pretty sure you shouldn't float no-look backhand passes up the middle of the ice in your own zone. But again, I'm no expert.
With Edmonton already in a crater, with just over a minute left in the period, Dick Panik struck again.
4-1 Hawks after 40 minutes.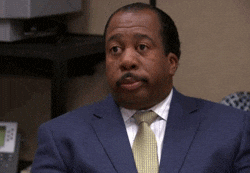 3rd Period
It was much of the same in the third for Edmonton. 13 shots, not a single one that came close to beating Scott Darling.
After Anisimov added Chicago's fifth goal of the night, Ryan Nugent-Hopkins had apparently seen enough:
If you're not scoring you might as well try to do something. Atta boy, Nuge.
Meanwhile Jordan Eberle was found running to the dressing room at the risk of a physical confrontation breaking out.
Final score: 5-1 for Chicago.
Final Thoughts
Not a hot start after bye week. Edmonton still has a six point lead on a playoff spot, but with only 1 win and 4 goals in their last 5 games, it may be time for a wake up call.
Drake Caggiula isn't cutting it. He looks like he'll be a useful player in the future, but since the play has ramped up, he hasn't done anything to make the Oilers keep him here. I think it's only a matter of time until Chia upgrades the 3C position.
Could Jordan Eberle please do something? Anything? It seemed like he fell over every time he had the puck last night. Time to get it together it, dude.
McPoint!! Back in the lead of the scoring race.
This doesn't have anything to do with the Oilers, but I'd appreciate if the DJ at Roger's would stop trying to make everyone's ears bleed with the music he plays. Can somebody please tell him that he's at a hockey game and not a rave?
Would recommend watching the Big Rig on after hours. The guy just loves playing hockey.
#AfterHours: Oilers forward Patrick Maroon joins @ScottOake to talk about his success, fighting Zdeno Chara & more. https://t.co/olNppKyyIu pic.twitter.com/7pAo6Pj6L3

— Sportsnet (@Sportsnet) February 12, 2017
Hottest Tweet of the Night
@JCapWFAN Hypothetical trade. Nugent Hopkins and third for dehann 2nd and prospect. Would anyone do it?

— Harrison Chwat (@adhkfcjec) February 12, 2017
Umm yeah… Everyone in the Isles organization would, dude.
If the Game Was a Song
"Enough is Enough" by April Wine
I've absolutely had enough of this futility lately.
MOP
I guess we'll just give this one to Connor by default. He was going good early and made a hell of a play on that first goal. Back in the lead league for points with the Coyotes on deck for Tuesday. Point night?
GGG
Ragin' Nugent-Hopkins:
See you next Saturday, Chicago.