Morning After Blog: The Oilerzz
Three game skid to kick off the second half of the season. Not cool. Time to wake up, Edmonton.
1st Period
The Oil came out with a little jump in this one. They had an early PP where they did everything well, except for the scoring part. But naturally it was the Hurricanes that jumped out to a 1-0 lead just over 11 minutes into the game.
1-0 after 20.
2nd Period
Captain Connor was flying in the second period. He had a great chance on a wrap around that juuuust barely stayed out of the net:
No luck that time, but a couple of minutes later….McBoner alert:
OH BABY!
1-1 after 40.
3rd Period
Alright tie game heading into the third, let's at least grab a poi… aaaaand its 2-1 for Carolina 1:48 in.
It stayed that way the rest of the game.
Oilers drop their 3rd straight.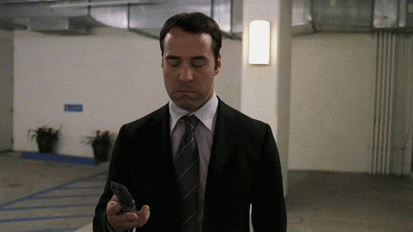 Final Thoughts
That was a game that the Oilers needed to win. Since they didn't, they now need to go into Montreal on Sunday afternoon and grab two points, otherwise it'll be 4 straight L's heading into the bye week. Christ. Gotta be back in the win column.
McPoint!!! He was flying for the final forty minutes of that game. Unfortunately that was the only line that was clicking all night.
Tough to see Matty Benning leave the game with an injury. Let's hope its nothing serious and he's ready to go on Sunday.
The Iceman was pretty good all night. Hey may start a million games this year at his current pace.
Carolina is so boring. They're not fun to watch, and they can't even get fans out to watch Connor. Move to Quebec City already.
Hottest Tweet of the Night
@EdmontonOilers Another garbage performance. Keep playing like this and you'll play yourselves outta the playoffs.

— Cloud Strife (@Ancient_Cloud) February 4, 2017
Lots of hockey left folks. Let's just relax. Connor will fix it.
If the Game Was a Song
Jam.
MOP
Captain Connor. He created seemingly every chance the Oilers had all night. And his goal… oh baby his goal:
Had to watch it again.
GGG
This one goes out to a good St. Albert boy, Matt Benning. That was a nasty looking hit, but you better believe he got up and left under his own power. What a display of grit. Hopefully it's short term, he'd be a tough loss on the blueline.