Morning After Blog: See Ya Never, Philly
Dear Brandon Manning and the Philadelphia Flyers….
Who's your Daddy?
Sincerely,
Captain Connor and the Oil.
1st Period
With so much anticipation building up to this one for Oil fans, it was sure nice of Michal Neuvirth to do his best Ben Scrivens impression early on, and let in this Matty Ice attempt from Jupiter:
Career point #99 for Matty Ice. Hell yeah, what a start.
With the Oilers out to an early lead, it was time to switch focus to Manning watch. Naturally, it was Milan Lucic who made the first move by giving Manning a little "hey how ya doing" to his clackers:
Love that move. If he won't fight you, might as well spear him in the nuts. No mercy night at the Rog Mahal.
Before the period ended, Edmonton jumped out to a 2-0 lead courtesy a beautiful little slap-pass by Matty Vegas right onto the tape of Leon:
2-0 after 20 minutes.
2nd Period
Philly got on the board early in the second, but just over 7 minutes later, it was Jordan Eberle's turn to light the lamp:
It's about time he got the message to start going to the blue paint. His first goal in 8 games gave the Oil some more insurance. And then RNH gave them even more:
The definition of a garbage goal. Textbook defending by Brandon Manning there.
With Edmonton out to a 4-1 lead, it was the moment we were all waiting for:
DAMMIT RIGHTS!!! LONG LIVE THE BIG RIG! EAT MY CRUMB, MANNING!
Memo to the NHL: Don't touch 97.
Oilers dominance mode in full effect:
That's the century point for Matty Ice!!!
Wayne Simmonds added one more for Philly before the end of the period, but who the hell even cares?
5-2 after 40 minutes.
3rd Period
Philly added another one to start the third, but it was already over. Might as well leave it to Connor to put the final nail in the Philly/Manning coffin with an absolute snipe:
Final score: 6-3 for the Oil.
Final Thoughts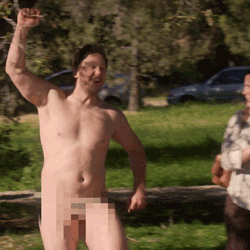 Big time win for the Oil. With all of the additional story lines leading up to this one, it was nice to see them put things aside and play a pretty damn good hockey game. 11 goals in the last two games and suddenly the sky is no longer falling. This whole thing with 3 scoring lines may not be the worst idea.
I thought there was no way Brandon Manning was going to answer the bell. God knows he had enough invitations. So safe to say I was damn fired up when the Big Rig beat him into next week. Hell of a tilt. Pat Maroon was born to play hockey in Edmonton.
Do I like Brandon Manning? Nope. I think he's an idiot loser who clearly was running his mouth about hurting Connor. He deserved to get his ass beat last night. But god dammit, if you can't respect the fact that he stood in there with a much bigger opponent, then you need to give your head a shake. Kudos to him. He's still a fuck, but you can't knock the hustle.
Drake Caggiula has looked way better since Todd shuffled him over to the wing. He has been way more physical which I love, and he's getting his chances. Only a matter of time until some of those start going in. Hopefully he can keep it going. Love the energy.
McPoint(s)! Three of them! Sid Crosby held the scoring lead for approximately 40 second before Connor hit the ice.
Speaking of McPoints, can we talk about that goal? Holy hell. What a shot.
Once again, extremely special shoutout to our boy Matty Ice:
1️⃣0️⃣0️⃣ @NHL points for @MattHendy26! #PHIvsEDM

— Edmonton Oilers (@EdmontonOilers) February 17, 2017
Hottest Tweet of the Night
Manning 6.1 200 McDavid 6.1 195 Maroon 6.4 236! who needs a fair fight right? fight your own battles u little bitch #Oilers #nhl #whiner

— Lonny Monteith (@fattydart) February 17, 2017
*loud fart noise*
Flyers fans, man.
If the Game Was a Song
"How You Like Me Now" – The Heavy
MOP
Captain Connor. MOP forever. 3 point night, 2 point cushion on Crosby for the scoring race.
GGG
The most obvious GGG of all time?
What a guy. What a team player. Long live the Rig.