Morning After Blog: Well….Shit
That game was….something. Aside from the Oil laying an egg, nothing else really noteworthy happened. But lets forget about that. Edmonton has now dropped two straight coming off the all star break, and just kicked off their road trip with a shutout loss. Hmmm…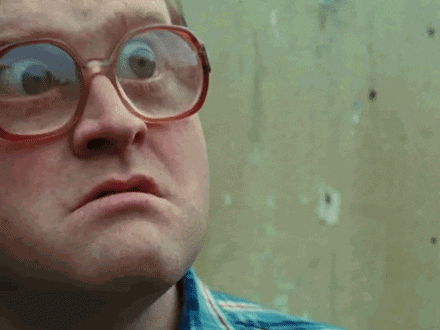 1st Period
Nothing happened. Literally nothing. Let's just skip to the second.
2nd Period
Nashville made it 1-0 just over a minute in. Victor Arvidsson blasted one over Talbot's shoulder. Nobody makes that save.
With the Oil needed a boost, leave it to the Big Rig to get involved:
Early contender for GGG.
Unfortunately that fight was the only exciting thing for Oilers fans on the night.
With 39 seconds to go in the period, Nashville made it 2-0 thanks to some classic Oilerzzz defence:
2-0 after 40.
3rd Period
Edmonton put a push on in the third. The shots finished 13-4. The score remained 2-0.
Tough night at the office.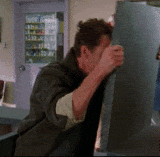 Final Thoughts 
Never like to see a road trip start by getting shutout. That loss makes tonight's game in Carolina very important. The Canes are a sneaky good team, so Todd better have the boys ready to go tonight or we'll be staring down a possible four game skid heading into the bye week after Sunday.
The Oilers have to get back to simplifying things on the PP. Too many chances are being wasted because of cute attempts. Just get the puck on net for Christ sake.
I love this:
Smelling salts for everybody!
Poor start from the Oilers.
McDavid held off score-board for the 2nd straight game.
He has never gone three-games-in-a-row w/o a point

— Bob Stauffer (@Bob_Stauffer) February 3, 2017
3 McPoints tonight. Book it.
Hottest Tweet of the Night
Oilers fans suck pic.twitter.com/rx8OFhLIeL

— Sam Nichols (@sam_nichols12) February 3, 2017
Bro, relax.
If the Game Was a Song
"Drink a Beer" – Luke Bryan
MOP
The Iceman had a solid bounce back night. It could have been ugly early if it weren't for him. It is rare to see him put two bad games together in a row. Stud.
GGG
If you drop the gloves and try to spark the boys, you automatically earn GGG honours. Way to go Big Rig. Keep up the great work.