Afternoon After Blog: What. A. Game.
What a hockey game I saw a lot of people on the twitter last night saying that may have been the best game yet at the Rog Mahal. Hard to disagree with them. It was a hard earned point.
1st Period
It didn't take long for Connor to make his ol' buddy Jultz look like an absolute scrub:
The guy is lucky he has a goalie who is competent enough to make a defensive play to make up for his garbage.
Pittsburgh got on the board just over 5 minutes in courtesy Nick Bonino. With the Oil down by one, Big Rig announced his presence:
It didn't work… Pittsburgh scored before the end of the period.
2-0 after 20 minutes.
2nd Period
Lil' Dave!!!
His first as an Oiler is a big one to get the Oilers on the board.
Edmonton kept it humming but couldn't solve Fleury in the pipes. The shots in the second were 15-6 for Edmonton but there was nothing else to report.
2-1 Pittsburgh after 40.
3rd Period
The Oilers picked up where they left off. The were peppering MAF. Their top three lines were GOING. Finally, just over 12 minutes in, Connor struck:
OH CAPTAIN MY CAPTAIN. WHAT A CELLY!
The third period was some of the best Oilers hockey I've seen in years. Back and forth action, chance after chance. I couldn't sit down.
We were off to OT..
OT
After Connor just missed on a breakaway, Nuge and Eberle picked up where he left off, but Fleury had other intentions: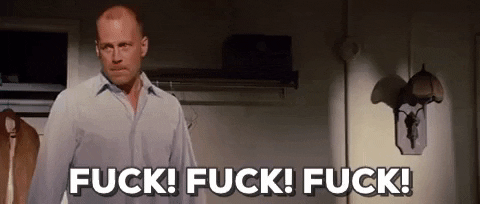 ARE YOU KIDDING ME!?
The Penguins would get a chance on the PP to end OT, but they couldn't solve the Iceman.
Shootout
Leon and Letestu misses, and a Crosby goal meant Connor had to score to keep it going….
…..aaaaaaaand I'm hard.
The game was on Phil Kessel's stick:
If you shoot a puck like that, you deserve to score. No questions asked.
Final score: 3-2 Pittsburgh.
Final Thoughts
That was some damn good hockey we got to watch last night. The two best players on the planet going toe to toe. The Penguins got the win, but the head to head matchup went to McDavid. He was FLYING all night! 9 shots on goal, routinely skating by Penguins' dmen. And that shootout goal gave me a McBoner.
Speaking of Connor…MCPOINT!
That Phil Kessel shot in the shootout was absurd. Definitely earned himself a couple post game cheeseburgers.
Milan Lucic, Ryan Nugent-Hopkins, and Jordan Eberle. Well done, guys. It took 60 games, but the boys finally decided to start showing up. Lines 1 through 3 all had good nights. Secondary scoring. Oh baby.
I'm quickly becoming a fan of Lil' Dave. He has added some offense and speed to that third line and he's only played three games. Him centering Kassian and Pouliot gives the Oil a veteran line heading into the post season. Now if only Benny Pou can find his game.
Hottest Tweet of the Night
McDavid sucks

— Log an (@lomac92) March 11, 2017
Time for this guy to log-off.
If the Game Was a Song
"Simply the Best" – Tina Turner
Connor and Sid. That is all.
MOP
Hmmm…
This guy is a BEAST. Can't wait to watch him torment the Flames in a four game sweep.
GGG
Lil' Dave, you earned this with that mucker goal. Keep up the great work.