Morning After Blog: Another Touchdown At The Rog Mahal
What a beauty couple of nights in McDistrict this week. 14 combined goals in the past two games. Secondary scoring? Yes please. Also, suck it, Calgary: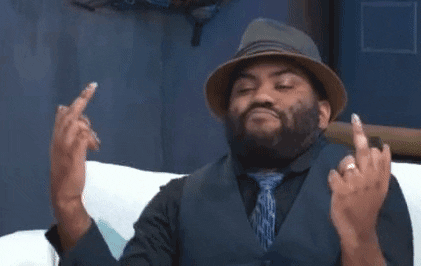 1st Period
With a PP chance early in this one, it was just over 4 minutes in before it was time to go Riggin' at the Rog:
Patty Maroon strikes with his 23rd on the year! And before you even had a chance to sit down….
LETS GOOO!! Big Rig back at er' with his 24th to tie Connor for the team lead. It didn't stop there:
Lil' Dave to Benny Poo and its 3-0 Oilers in the first 9 minutes of the game! Secondary scoring alert!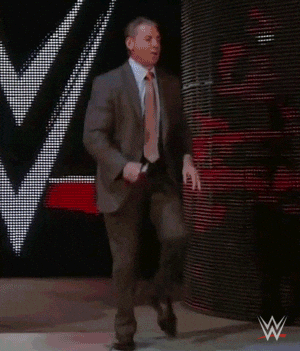 80s night?
Dave Pastrnak and Brad Marchand each added one to cut the Oil lead to one. So naturally it was time for the Rig to make his presence felt yet again:
Its Big Rig's world and we're all living in it. Immediately after the tilt, it was Tony Time:
HELL YES TONY!
Four goals in the first?! As if that wasn't enough for Oil fans, it was time for a trip to the loony bin!
EVERYTHING IS HAPPENING! Gotta love Zack Kassian. Absolute MANIAC on the ice. Challenging Chara out there like he's little Johnny Gaudreau. Fearless.
Yep, it was officially 80s night.
Time for a deep breath.
4-2 Oil after 20 minutes.
2nd Period
Hope you had time to catch your breath…
NUUUUUUUGEEEE on the board just over 2 minutes into the second frame.
Then Dominic Moore added a shorthanded tally a couple minutes later to make it 5-3. Aaaaand just over 2 minutes after that:
6-3! Stop the fight! Live look at the Rog:
Both teams tallied one more in the period, but it was already over.
7-4 after 40 minutes.
3rd Period
There was enough of everything through the first two periods that we din't need anything else in the third.
Literally no doubt heading into that period. Couldn't say that about the Oilers in the past.
Final score 7-4 for the Oil.
Final Thoughts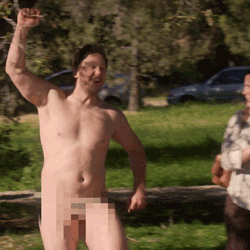 What a time to be alive. That win puts Edmonton back in front of Calgary by a point, and one point back of Anaheim for home ice advantage in the first round. I'm still getting used to watching meaningful hockey at this time of year, but I haven't felt this alive in ages.
Patrick Maroon is a goddamn beast. He set the tone in that game for the Oil last night. Fills the net with 2 in the first five minutes, and then proceeds to finish every check he can for the rest of the period before dropping the gloves with McQuaid.
In the first period of the game, Edmonton fought the two toughest guys on the Bruins, and our true heavy weight didn't even have to go. This team is going to be a damn handful in a playoff series. They can beat you with skill, or they can beat you in a street fight. Pick your poison.
McPoint(s)!!! With three helpers on the night, McDaddy stays even with Brad Marchand thanks to his 3 point night as well. Both guys were putting on a show last night.
Benoit Pouliot has looked like a different player since returning from his injury. Man, I love that veteran heavy line. That's what you need in the playoffs.
Seeing the second and third lines scoring makes me giddy. 14 goals in two games? Yum.
I will not write another blog this year without complaining about the Oilers DJ. We're in a playoff race, dude. Don't be afraid to get the people going. We've had enough dubstep already. Give me some hits!
Hottest Tweet of the Night
Brad Marchand > Connor McDavid

— Milk Chocolate™ (@10MLem) March 17, 2017
Time for this guy to take a lap.
If the Game Was a Song
Edmonton better score 8 next time because I think we're officially out of songs called Touchdown.
MOP
The Big Rig was all over the ice last night. Scoring goals, finishing checks, and chuckin; knuckles. He was the center of attention for the Bruins all night. A true force to be reckoned with.
GGG
Ladies and gentlemen, one more round of applause for Patty Maroon: