Morning After Blog: The Iceman Cometh
Bang! 4 game win streak in your face! 5-2-1 on the home stand, and now sitting 12 points ahead of the Kings with 10 games remaining. Live look at Oilers fans everywhere: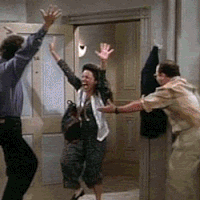 Its almost officially at the point where I don't even think the Oilerzzz could blow this. It's about goddamn time.
1st Period
Hot start courtesy of the Big Rig:
Batting pucks out of mid air now. What can't 19 do? Just over a minute into the game and the Oilers were already halfway through driving the final nail into the Kings' coffin. But the excitement didn't stop there for Oil fans. Paging Connor….
It was the Connor show at the Rog Mahal in the first period last night. That setup for Lucic was his 2nd assist of the period, and yes… that was reigning Norris Trophy winning defenseman, Drew Doughty getting blasted into orbit by 97's afterburners.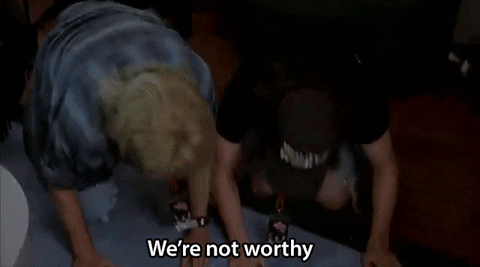 Shots in the first were 15-7 in favour of Edmonton.
2-0 after 20.
2nd Period
DING DING!
Big time tilt to kick off the second! When Jarome Iginla asks you to fight, you say yes.
The second period was the Cam Talbot show, as he turned away 19(!!) shots in the period, but nothing got by him. The Iceman, baby.
2-0 after 40.
3rd Period
That is all.
Final score: 2-0 Oil.
Final Thoughts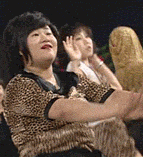 BIG time W last night. Pretty much the nail in the coffin for LA, right? Like there's no way they catch the Oilers/Flames at this point, and I'd be surprised if they could even catch St. Louis at this point. And let's be honest, they're so slow it looked they were skating in molasses the last two nights. Time for Lombardi to shuffle the deck this summer.
McPoint(s)!!! Connor was supernova in the first period last night. He had the puck on a string and was absolutely FLYING. Legit next level. Watching him in that period last night was one of those moments where you thank God Dallas Eakins ran this team into the ground in 2014/2015. The unintentional tank. Classic.
No goals allowed in 140:32! #LAKvsEDM pic.twitter.com/WYFy3Sxysp

— Edmonton Oilers (@EdmontonOilers) March 21, 2017
Cam now hasn't been scored on since Thursday. Ho Hum.
Patty Maroon. What a hockey player. The guy does everything he can to get his team engaged in a game. The kind of guy we've been dying for on this team for literally a decade.
Why was Tony Slepyshev taken out of the lineup? So Drake could swap to his off-wing since Matty Ice was back in? We want Tony.
Sounded like there were a couple of pretty good crowd roars for those Oil goals last night. Nice to see some energy finally arriving at the Rog. You know hockey is back in Edmonton when everyone is jumping out of their seats for goals. NEED playoff hockey to start.
The energy in the building has nothing to do with the DJ. He still STINKS.
Hottest Tweet of the Night
A 20-year old is going to win the scoring title on a line with A Very Loveable Bag Of Meat and A German Person.

— StevenX (@DVDVR_DFA) March 21, 2017
Outstanding tweet. 10/10.
If the Game Was a Song
Dedicated to the Iceman himself.
MOP
Cam Talbot, we love you. The best goalie in this town since CuJo. Nothing like a routine 35 save trip to shutter island against a team fighting for their life. At this point I'm almost thinking he could be a Vezina finalist.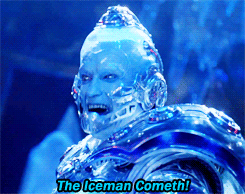 Over under 2 years for Cam' first Vezina. Seem fair?
GGG
Yet another game with a goal and a fight for the Rig. The guy is cleaning up GGG awards this year.