Morning After Blog: Point Night At The Pepsi Center
Well that certainly wasn't pretty, but Edmonton skated away with the two points that they needed. Were they a well deserved two points? Probably not. Good thing the Avalanche stink like a manure fire.
1st Period
It didn't take long for the Oil to fall behind in this one. Just over 3 minutes in, Mikko Rantanen capitalized on a nice one-timer to beat Cam Talbot. 6 minutes later, it was JT Compher (???) tallying his first career goal to make it 2-0.
Not a hot start to say the least.
The Oilers were flat all period, but finally, in the last minute of the period, Rej struck:
Ol' Rej has a nose for the net!
2-1 after 20 minutes.
2nd Period
I'm sure friggin' Todd read the boys the riot act in between periods, and it seemed like they responded:
Just 26 seconds in and Milan Lucic recorded his 18th goal of the year. Unfortunately Edmonton couldn't keep it up.
Mikko Rantanen potted his second of the game, and then former St. Albert Saint Rene Bourque scored, because of course he did. Has he ever played a game against Edmonton and not scored a goal? Christ.
4-2 heading into the third.
3rd Period
For the second straight game, LB replaced the Iceman in the pipes. Todd must have given Talbot the mercy hook considering it looked like the Oil were skating in quicksand in the first 40 minutes. The move sparked the team. Remember when I said Colorado stinks like a manure fire? About that…
BANG!!
2 goals, 2 minutes apart and we have ourselves a tie game! Colorado Avalanche hockey, baby. No lead is safe.
The game remained tied until late in the period, and you'll never guess who..
Was that…..was that Drake Caggiula??? OH MY! It was a long time coming. And what a goddamn feed by Leon Draisaitl. Delicious.
Shortly after the Oil took the lead, it was Jordan Eberle delivering the dagger with his second of the night:
Leon added another ENG to finalize the extra point.
Final score: 7-4 Oil.
Final Thoughts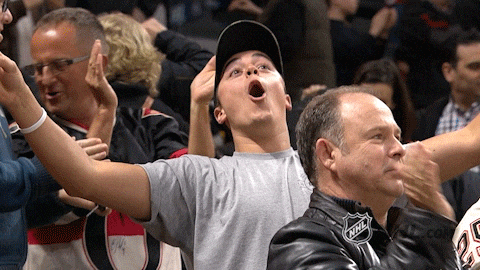 Needed those two points and needed them BAD. Thank god the Avs are so terrible that you're able to only show up for 20 and still walk out with a W. Now we know how visiting teams felt rolling into Edmonton the last decade.
It's truly hard to believe that Colorado is worse than the Dallas Eakins' era Oilers. Remember how terrible they were to watch? Well the Avalanche are on pace for 14(!!!!) fewer points than the Oilers ever had in their darkest years.
In other news, we get to play them again on Saturday at the Rog! Point night part II alert!
Nice to see Drake Caggiule contribute the game winner. Yeah, it was a hell of a feed by Leon, but it was a hell of a finish too.
After such a sluggish start for the Oil, friggin' Todd did some shaking and baking with the lines and it seemed to work. Caggiula-RNH-Draisaitl looked like they had some momentum. I'll be interested to see if Todd goes back to them on Saturday night.
Back to back tough outings for Cam. First instinct is to automatically think he is worn down. Obviously there's a chance of that, but the Oil kind of left him out to dry on three of those goals. I would start LB on Saturday and let Cam have a few solid days off before the Kings are back in town on Monday night.
Speaking of Laurent Brossoit, he's been money in both of his relief appearances. He certainly has looked capable as a backup since being called up this year.
McPoint(s)!!! With two helpers on the night, Connor now moves to 87 points on the year, and a 6 point lead in the scoring race. Last night was sort of an off game for 97, so I would not be surprised at all to see him put up 4 or 5 on Saturday night.
Hottest Tweet of the Night
Fucking loser teams lose this game. Oilers are and always will be fucking losers. Fucking joke.

— Ace (@OilersBlues) March 24, 2017
Saw a lot of premature panic after that second period, but this takes the cake. They're making the playoffs. Everyone relax.
The Avs STINK! That game was never in doubt…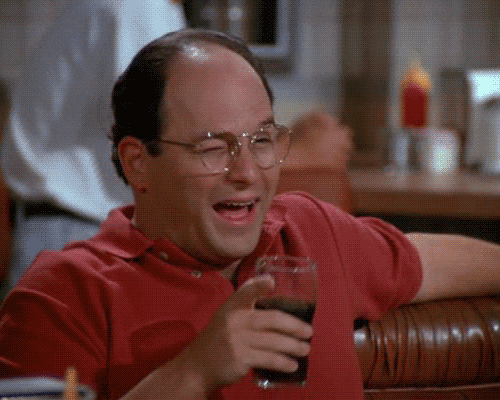 If the Game Was a Song
Two reasons… that win had me feeling hella good, and it was never in doubt. See what I did there?
MOP
Rej Sekera earns his first MOP of the year! With a goal and two helpers on the night, he got things started for Edmonton. Just over 20 minutes of ice time but it felt like he was out there half of the game with the way he played.
Keep up the great work, Rej.
GGG
If Zack Kassian scores a goal or gets in a fight, he pretty much guarantees himself GGG honours.
Atta be, Kass.