Afternoon After Blog: Home Ice At The Rog Mahal
HUGE win! That game all but solidified home ice advantage to kick off the playoffs next week. If Edmonton earns just one point in their back-to-back against Vancouver this weekend, then Rogers Place will be absolutely BONKERS next week when the puck is dropped here in the postseason for the first time in 11 years. What. A. Time.
1st Period
The first period didn't start too hot for the Oil. The Sharks came out flying, but thank god Cam Talbot was icing them early.
It was only a matter of time until we saw some McAction though..
Apparently sticking your stick into a guy's legs and tripping him… isn't considered tripping?? Clearly not, because the Sharks picked up the puck and went back the other way to score.
BULLSHIT! We better get used to the Oilers not getting calls because they "haven't earned it". NHL officials are fucked.
With the Oil down by 1, San Jose did themselves no favours, and they woke up Big Daddy Looch:
Hey San Jose, is that your tough guy that landed literally no punches in that fight? Eat our shit.
1-0 Sharks after 20.
2nd Period
Paging Captain Connor:
Goal number 30, and point number 96 for those of you counting at home.
The game remained tied at 1 until just over 12 minutes into the period when Brent Burns lobbed home a seeing eye single from the point.
2-1 Sharks after 40. Huge period coming up.
3rd Period
The third period started physical, courtesy 97(!!!!) blasting Jonas Donskoi into orbit:
Daddy coming in HOT!
After Matt Benning hauled down some guy named Sorensen(??) on a breakaway, it was on the Iceman to shut the door on a penalty shot…
Knew with all my heart Cam was stopping that puck. Stud.
And then it was Looch's turn to take over:
The big man cleaning up the garbage in front for the natural hatty! Oh my fuck!
THE OILERS WIN!
Final score: 4-2.
Final Thoughts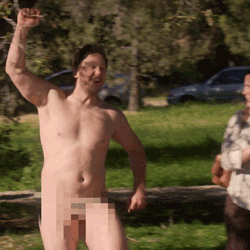 Time to book Thursday off work folks. With that win, chances are we see the Oil dropping the puck on the playoffs on Wednesday night here in the city of concrete. You're goddamn right.
Shoutout to the Iceman for his 41st win on the year. That sets the new Oilers record for wins in a season by a goaltender. 97 up front, 33 in the pipes. Hell of a time to be an Oil fan.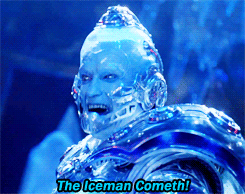 Milan Lucic. People have been ragging on him all year, myself included. But god damn my dude, he has shown up in the last few weeks, and he has been spectacular. Honest to god, if the Oilers' second line can keep up this play, they will be a handful for anyone in the playoffs. Buckle up.
McPoint(s)!! With a goal and an assist on the night, Connor now sits at 97 points on the year. Will he get 3 points in the final two against Vancouver over the weekend? YA THINK!? 100 coming up!
Casual 4 point night from Oscar as well. He is mega dreamy.
That was a game Edmonton needed to win last night. With San Jose missing both Couture and and Thornton the Oilers needed to make a statement. Chances are we see the Sharks back here again next week to kick off the first round. However, if Edmonton sweeps the weekend against the Canucks, and the Ducks drop their final game of the year, we still have a chance at a first round BOA. Hold onto your butts.
Hottest Tweet of the Night
The game hasn't even started but fuck that fucking little bitch Mcdavid

— Uncle Jesse (@chuysancho) April 7, 2017
LOL.
If the Game Was a Song
Milan Lucic hatty and Limp Bizkit go hand in hand.
MOP
No brainer….
Papa Looch was in beast mode last night. San Jose is probably soiling their pants knowing they'll probably have to face him in a playoff series.
GGG
Again…. no brainer..