Afternoon After Blog: We've Got A Series, Edmonton
Well that was a tough night at the office for the boys. A minor setback for a major comeback. Game three on Wednesday… the city will be ready.
1st Period
The crowd just finished belting out both anthems, the building was rocking, the Oil were looking to take a 3-0 stranglehold on the series, aaaaaaand the Ducks score 25 seconds in:
Whoops.
Five minutes later, it was Silfverberg's turn to join the fun and make it 2-0 Ducks. Christ.
And just over 6 minutes after that, we saw maybe the worst attempted breakout of the year, courtesy of Darnell Nurse:
Yuck. The "hard rim" breakout makes my eyes bleed. 3-0 Ducks in the first 12 minutes. Not ideal. Suddenly the Rog Mahal was no longer ready to explode.
Finally, in the last minute of the period, the Big Rig injected some life into Edmonton:
It wasn't pretty but we'll take it.
3-1 after 20 minutes.
2nd Period
With the Oil back within two goals, it was Tony Time to kick off the second period:
A weird bounce in front gets the Oil right back in it!!
And just over 7 minutes later….
OH CAPTAIN MY CAPTAIN!!! Connor you sexy beast. And just like that we have a tie game… right??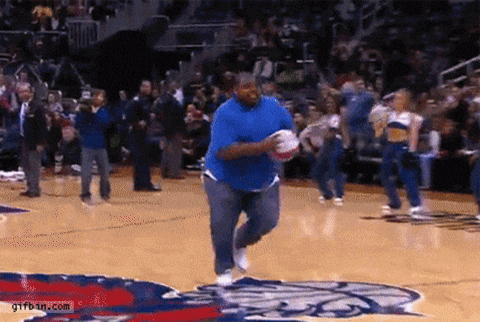 The rare muff from the Iceman there. You know he wanted that one back.
The Oilers had some chances to tie things up again, but Gibson shut the door in the pipes.
4-3 after 40.
3rd Period
The Ducks scored twice. The Oilers did not.
Final score: 6-3 for Anaheim.
Series: 2-1 Edmonton.
Final Thoughts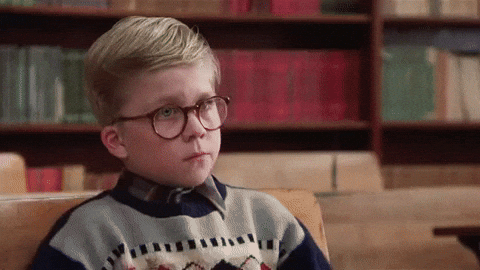 Tough loss, but not time to panic, folks. That was not the Cam Talbot we know last night, and the Oilers were way too careless with the puck. They'll regroup with two days off, no doubt in my mind. This Oilers club has bounced back well all season long.
This Ducks team is quickly rising to the top of my shitlist. I've always like Ryan Getzlaf, but now I think that's just because I haven't had to watch the Oilers play against him in a playoff series in the last decade. He's a real piece of shit, and apparently immune to being called for a penalty.
It makes me sick that Randy Carlyle was able to come up with such a crafty play on that first goal. A guy who couldn't figure out how to work a toaster, was able to come up with that play? I don't buy that for a second.
An incredible moment
When the mic doesn't work, the crowd takes over & belts out The Star-Spangled Banner…
…In Edmonton
🇺🇸🇨🇦 #StanleyCup pic.twitter.com/pWvrlknbV6

— NHL (@NHL) April 30, 2017
Bravo, Edmonton.
How about that barn after 97 tied things up last night? Deafening. Goddamn this city loves the Oilers.
Asked what he's getting from Jordan Eberle right now, Todd McLellan scowled: "Not enough."

— Mark Spector (@SportsnetSpec) May 1, 2017
Jordan Eberle, gotta be better. At least Nuge is getting his chances, but hell, Ebs needs to crank it up a notch. You're finally in the playoffs, show us something!
As if the Ducks flew to Kelowna to get away from Oilers fans for a couple of days? Cowards.
Hottest Tweet of the Night
@BrettKissel @RogersPlace @EdmontonOilers It actually worked just fine, you just found a way to avoid getting exposed for not knowing the words

— krawtch (@krawtch) April 30, 2017
Looks like somebody spent his Sunday night drinking bleach.
3rd Star
Tony Slep. Buries his second of the playoffs, and has been looking damn good over the last couple of days. How long until he gets Eberle's spot in the top 6?
2nd Star
Captain Connor. What a damn goal.
1st Star
1st star in this one goes to lil' Buddy Nuge. The poor guy cannot buy a goal. He's had his chances, they gotta start going in eventually. If I was Todd, i would keep him and Leon together. Connor can score on his own, but that was the most dangerous 93 has looked in the playoffs once Leon was moved onto his wing.