Do Or Die Sundays: Ducks @ Oilers
Buckle up, folks. Tonight is going to be hard on the blood pressure. Make sure you get a good pre game meal in, maybe a nap, because you're going to need it. The mighty Oil return home tonight after an unspeakable loss on Friday night. Thanks again, NHL. Anyways, tonight marks the first time in many of these Oilers' careers that they will be facing elimination in the playoffs. Don't worry, it's probably more nerve wracking for us than it is for the players. After coughing up that three goal lead on Friday they really have nothing to lose, and I expect Connor and the fellas to come out flying. See ya on Wednesday, baby.
Lineup
Sekera out for the series says McLellan.

— Ryan Rishaug (@TSNRyanRishaug) May 7, 2017
My guess is Nurse Gryba and Russel Benning. Benning played extremely well after coming back from injury.

— Ryan Rishaug (@TSNRyanRishaug) May 7, 2017
No Rej makes me sad, and a Nurse-Gryba makes me a little nervous as well. But I have faith. Our boy Grybes is going to come in and the lay the boom on a couple of Ducks and all will be good.
Iceman in the pipes because of course.
Tonight's Opponent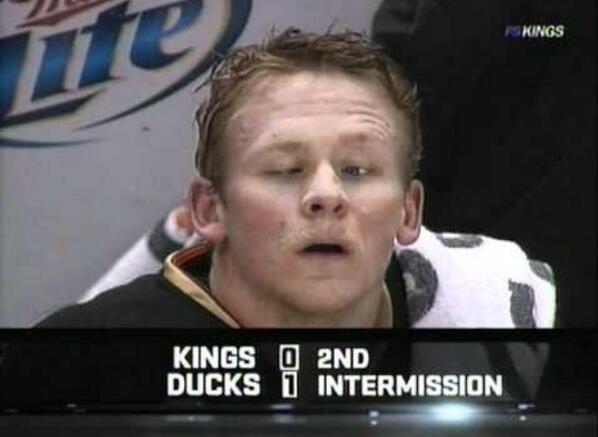 Why They Suck
At this point the Ducks are now the Vancouver Canucks of 2008-2014. They are full of a a bunch of scumbag losers, their fans are fair weather only, and the team finishes with 100 points every year and choke out in the playoffs…
Anaheim's season has ended in each of the last 4 years the exact same way: a Game 6 loss on the road, followed by a Game 7 defeat at home.

— Jack Michaels (@EdmontonJack) May 6, 2017
Look, we all know the Oilers coughed up a three goal lead the other night to lose the game, but if there's one team who I would expect to lose back to back games to lose a series it's these idiot Ducks. Nothing would make me happier than to see little Ryan Kesler crying his way off the ice with the realization that no matter how many goalie interference calls go his team's way, the Hockey God's would never let a POS like him hoist Lord Stanley. And Randy Carlyle? Good lord do I ever hate that guy.
https://t.co/uY7RFRFxEz – Ducks Notes: Randy Carlyle on comeback: 'We just found a way' https://t.co/SjRaokCZOA

— Ocduilaw.com (@rlongwith) May 7, 2017
You just found a way, hey Randy? Would that "way" have anything to due with the fact that two injuries to Bieksa and Eaves gave you no choice but improve your lineup? If Kevin Bieksa was still in this series Connor may have 15 points. And of course Corey Perry has been a ghost all series until Eaves gets hurts and Carlyle has no choice but to move Perry back up with Getzlaf. And what happens? He scores the OT winner because of course he does. Anaheim is winning in spite of their coach. We won't lose four straight to a team coached by this baboon… right?
The Roundup
Losing Rej Sekera 3 minutes into game 5 did the Oil absolutely no favours. Anaheim fired 60(!!!) shots on Talbot and all five Oil dmen played over 25 minutes. Well with 6 healthy d-men, and Connor on a mission, I don't see how the boys lose tonight. The Rog will be rocking, and you can count on Cam having a big time game in honor of his lovely wife: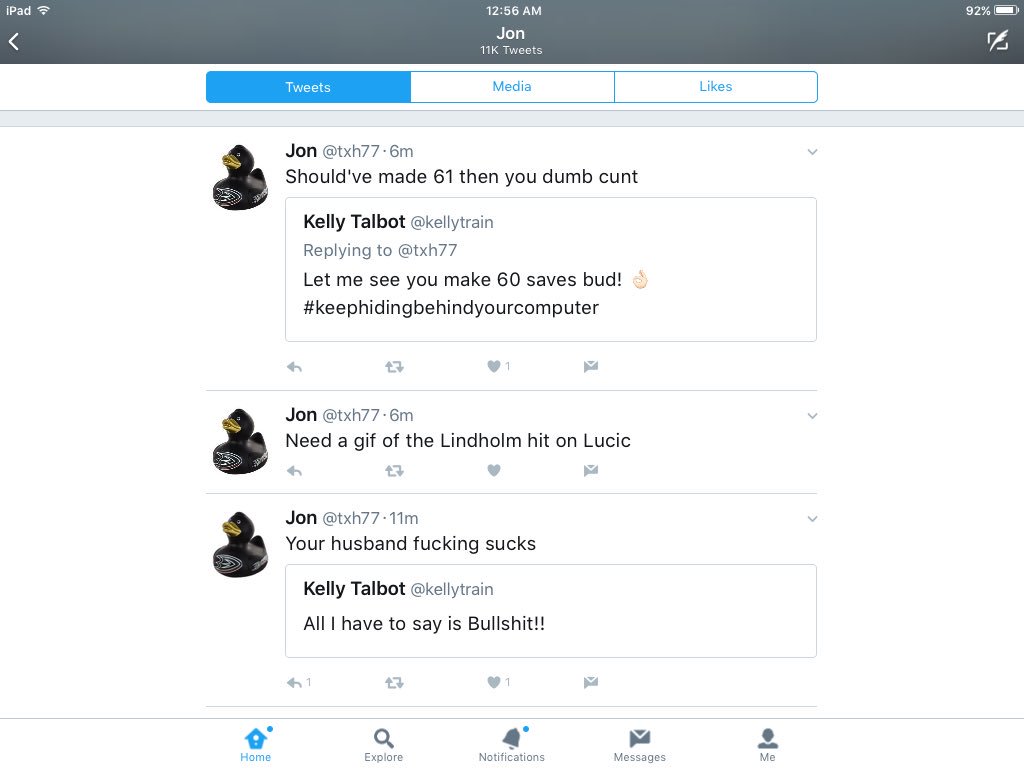 Hey Jon, suck it. See you on Wednesday, asshole.
Prediction
Oh captain my captain. Connor told everyone we'd be back in Anaheim on Wednesday, so you better believe him. The Rog Mahal is rocking from puck drop tonight, and the Oil come ready to play. Connor sets the tone with an early goal, and Eric Gryba launches Getzlaf into orbit with a hit. Cam Talbot shuts the door and Super Fan Magoo goes home with a hard-on.
Oilers win 4-1. See you in Ahaheim.