Welcome to the Smashville Bandwagon: A Brief History
It's been a long time coming for your boy.
I've spent the last 19 years of my sports-watching life as that weird dude who cheers for the boring team with the terrible helmets and the anonymous roster, watching the likes of Cliff Ronning and Greg Johnson and David Legwand and Jason Arnott come and go as the so-called "stars" of the team, only to drop out of the playoff race early or crash and burn out of the first round over and over again.  It hasn't been much different then life as an Oilers fan, although not nearly as depressing because there was never any hope of relevance.  I would put on a brave face and pretend that they were competitive, or that nothing about them was boring, and I'd confidently profess that the next year was the year they'd finally take that next step, even though deep down I didn't really believe it.
The question of why I'm a Nashville Predators fan is asked of me a lot – especially now – but I'm not sure if everyone knows how it began.  Quite frankly, it's not an exciting story, but when they were first introduced in 1997 I fell in love with the logo and the colours, which are probably the most important aspects of a sports team to a five year-old.  I decided then and there that the new kids on the block would be my guys.  My dad (as many of you know) was a big part of my hockey-playing childhood and coached me for a lot of years, which came with a few perks.  Among them was being able to pick the jersey number I wanted (#9 in honour of my boy Mike Modano) and I could have a strong influence on what our team would be called (three cheers for favoritism!)  If you played one or two years with me on the Novice B Predators you now know why we had that name.  Thanks dad!
Anyways, the first decade of life as a Predators fan was pretty uneventful.  They'd finish last for awhile, then slowly climb their way towards missing the playoffs by a few points, then finally got into the big dance in 2004 just in time to get schooled by the perennial powerhouse Detroit Red Wings.  I'd cheer and wear my many Preds jerseys with pride (the mustard yellow one was cool, okay?) but deep down I knew a championship run was never going to be in the cards.  Or so it seemed.
February 15, 2007 is a day that I still remember clearly.  Although I was a closet Mike Modano fan (not a popular guy to be cheering for when you live in Edmonton), the guy who I had publicly declare as my hero was Peter Forsberg.  He was big, skilled, physical, and could do things that nobody else in the league could do.  He was an animal, and I could only hope and dream of having a player even approaching his talent level donning a sabretooth across his chest.  I was at home in my basement that day watching TV when a banner scrolled along the bottom of the TSN ticker: "BREAKING: Predators to acquire F Peter Forsberg from Flyers".  I was in shock.  It honestly still doesn't feel real.  This looks like a photoshop:
My dude was a Nashville Predator! For the first time in its existence, my hockey team did something exciting!  We traded for Peter Fucking Forsberg!  Then he made is debut and was the third shooter in the shootout against Montreal.  With the game on his stick, here's what happened:
Why couldn't I have nice things? Maybe this Peter Forsberg experiment wouldn't be so great after all.  Foppa only scored 2 goals in his 17 regular season games as a Predator, and the team – despite it's highest point total in franchise history – was bounced out of the first round in 5 games by the Sharks.  He'd go on to play only 11 more NHL games before his nagging foot injuries forced him to retire.
Another few years of incompetence and underachieving went by until the Forsberg name made another appearance in Predators history – this time, because of a young man named Filip.  On April 3, 2013, a trade was made which signaled the beginning of a new era in Smashville.  Steady, reliable second-line scorer Martin Erat was dealt along with Michael Latta to the Washington Capitals for a young kid out of Sweden whom the Caps had drafted 11th overall just that year.  The Caps were gearing up for another run at Lord Stanley and felt that a thought-to-be-in-his-prime Erat would be the key piece that would help push them over the edge.  Instead, he failed to score on a goalie in his 62 games as a Capital, recording 2 empty netters to go along with 27 assists.  Forsberg has meanwhile eclipsed 26 goals and 58 points in each of his three full seasons in Nashville, and appears to just now be entering his prime.  Oops.  David Poile, stand up and cheer!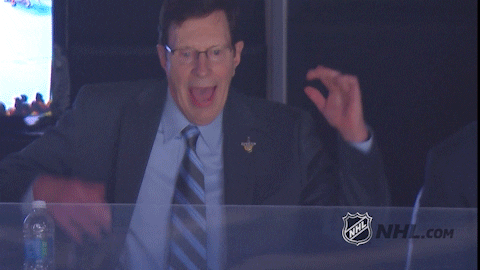 That was but one of the franchise-altering moves that Cryptkeeper Dave has made over the last 5 years.  In 2013, Florida and Tampa Bay surprisingly took Sasha Barkov and Jonathan Drouin over Seth Jones, whom many scouts had going first overall to his hometown Colorado Avalanche.  Looking back, Florida definitely made the right decision, but Tampa might be kicking themselves over taking Drouin with their overabundance of offensive talent and the lack of any kind of support behind Victor Hedman and Anton Stralman.  Anyways, the Nashville defence factory got even stronger and would set up a future move that would pay big dividends.
One year later at the 2014 NHL Entry Draft, Poile was at it again.  This time he made a splash for the first true one-shot scorer the Preds would have since Paul Kariya (another beauty) by sending Patric Hornqvist and Nick Spaling to Pittsburgh for one time 40-goal scorer The Real Deal James Neal.  Although Neal's play has slipped below the level of Hornqvist, it gave us a glimpse of the big swingin' balls that David Poile would one day drag across Marc Bergevin's forehead.
The next big moved happened less than two years ago when Poile dealt the aforementioned Jones to Columbus for Ryan Johansen.  Despite all of their drafting successes, management had never managed to land a franchise forward: a legitimate first-line center that a team can build around.  The Peter Forsberg experiment bombed, Jason Arnott was only okay, and I was forced to watch David Legwand parade his slow ass around the ice for 50 points a year on the "first line".  Johansen was only 22 at the time and going off a 71-point season in Columbus, but John Tortorella decided he didn't like him for whatever flawed, made up reason and poor Jarmo Kekkalainen was forced to move him.  Poile took advantage, and rescued the 6'3″ centerman from Torts' clutches.  Side note to Oilers fans, Jones for Ryan Nugent-Hopkins was never going to happen.
The final step in the Predators transition happened almost one year ago on what might be the biggest off-season day in NHL history.  June 29, 2016.  Shortly after Steven Stamkos signed a massive 8-year extension to stick with the Tampa Bay Lightning, and less than half-an-hour after the still-ridiculous Taylor Hall for Adam Larsson trade, a tweet flashed up on my feed that I'd never think I'd see outside of a video game:
#Blockbuster @CanadiensMTL trade PK Subban to @PredsNHL for Shea Weber #wow @Sportsnet @NHL.

— Nick Kypreos (@RealKyper) June 29, 2016
I still have a difficult time believing this trade actually happened, and it's not just because Nick Kypreos reported it.  We had just been through two days of heavy denials that P.K. Subban would ever be traded anywhere, and suddenly he was ours.  Not only was he ours, but we arguably gave up negative value to acquire him.  It was a ballsy move for ownership to approve, thanks to Weber's immense presence as both the face of the franchise and the heartbeat of the Nashville sports community, but I am forever in their debt.  An aging, past his prime Captain with an absurd contract was on his way out, and the most entertaining and engaging personality in hockey was on his way to one of America's funnest cities.  This was going to be good.
People from all across the hockey world leaped onto the Predators bandwagon and declared them the 2017 Stanley Cup favorites (including yours truly who was confident back in November).  The year didn't start too strongly, however, and for awhile it looked like a playoff berth might be in doubt.
That is, until the second half of the season began.  The boys went on a heater in the early part of 2017 and did just enough to get into the second wild card spot, setting up another battle with the goddamn Blackhawks who I assumed would knock us out in 6 for the millionth straight year.  But then something happened… Pekka Rinne showed up.
That lanky maf'k flourished in the first round, allowing only three goals all series before carrying on his otherworldly play through the next two rounds.  Although he had one bad game in both the St. Louis and Anaheim series, he has single-handily stolen more than that and should be a lock for the Conn Smythe if when the fellas bring Lord Stanley home.
The theme of this year's playoffs has been all about the depth guys stepping up, and nobody has managed to deal with injuries as well as the Preds and their opponents, Evgeni Malkin's Pittsburgh Penguins.  Nashville is in the Cup final despite using 18 (!) different forwards and losing their best offensive producer for the year.  Pittsburgh has somehow made it here without their star defenceman and played most of April and May without their starting goaltender (side note, Matt Murray might (but won't) win 2 Stanley Cups before he turns 23.  I didn't even accomplish that when I was 23 and playing NHL 16).  Both teams seem to suffer a new injury every night and yet, much like Hank's wife, they just keep comin'.
The Ryan Johansen injury is a huge obstacle to overcome – especially when 2 of the 3 best centers in the game are lining up across from you – but the forward depth of previously unknown talent has so far been up to the challenge.  The Preds have seven players with at least 10 points, including Game 6 hat-trick hero Colton Sissons (he of "lesbian-sex-sounding-name" fame).  The D-corps is the best in the game, and will need to continue to live up to that billing.  Subban and Matthias Ekholm have been matched up against the other team's top lines all playoffs long, and they've more than risen to the challenge.  In what is maybe the most impressive stat I've seen all playoffs, those two have given up only three (!) even-strength goals against in over 200 minutes of shared ice-time.  Ridiculous.
Unless you've been watching a lot of Predators hockey over the last two years – and frankly, why would you? Only a weirdo would do that – you might be surprised with just how exciting of a team they've become.  Those top-four defencemen are a treat to watch, and Forsberg – much like the German Gretzky here in Edmonton – has a very Kopitar-esque look to him, sprinkled with a dash of Pavel Datsyuk.  Nobody in the league works as hard as Lil' Dicky Arvidsson does on a night-in night-out basis, and Calle Jarnkrok is slowly turning into a very strong two-way centerman.  This team's got a lot of skill, a solid goaltender, and just enough crazy to keep things interesting: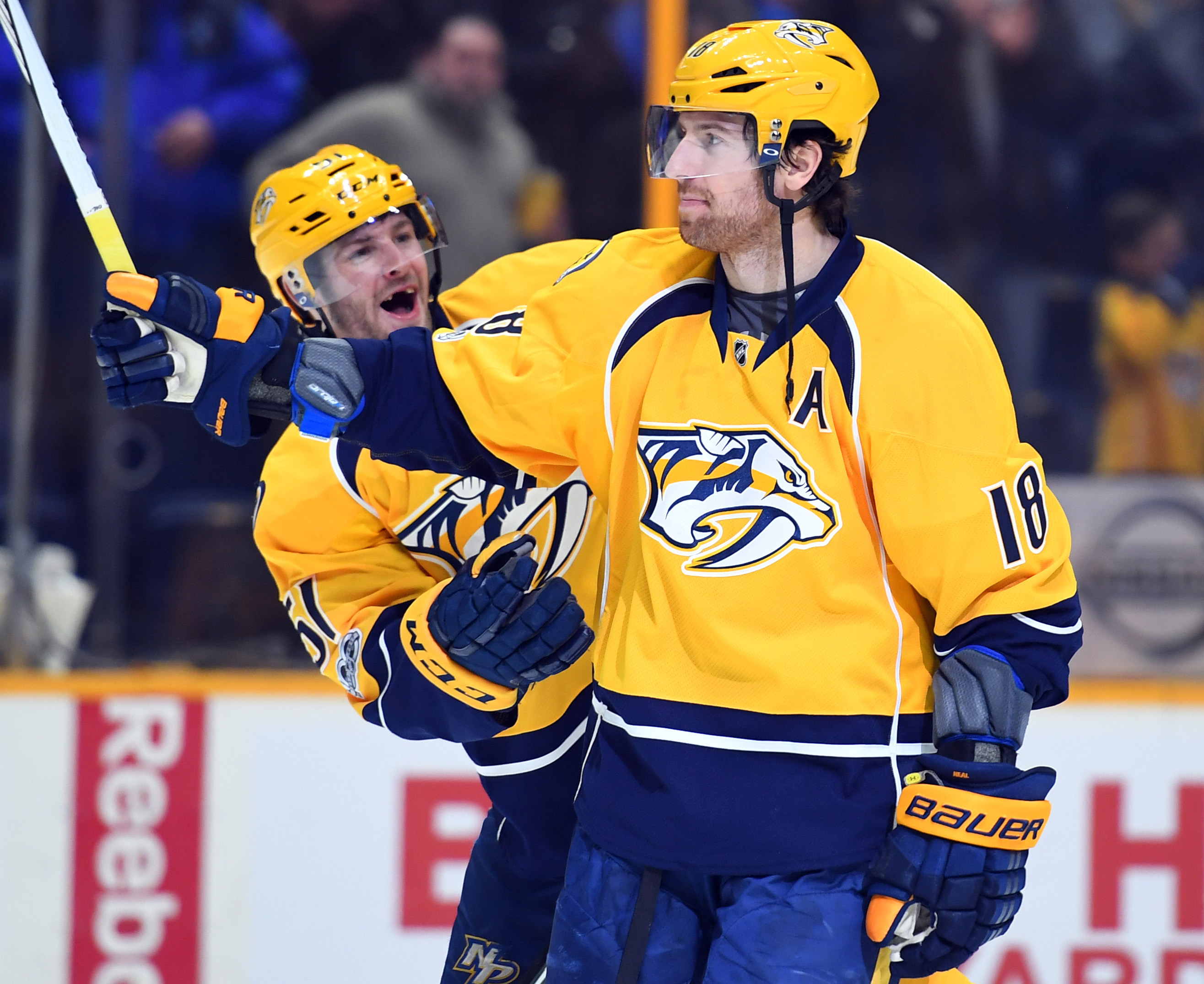 The Final should fast with plenty of skill and offence with just enough greasiness to keep everyone on their toes.  Ideally I wouldn't be facing one of the greatest players to ever lace them up as well as the (apparently) 101st Greatest Hockey Player to ever play, but I'm pretty interested to see how we stack up against what could end up being the only true dynasty of the salary cap era.  The bandwagon is filling up quickly, so hop on and enjoy the ride.  I for one can't wait to get this bad boy started, and the beers will be on my when P.K. Subban is lifting the Stanley Cup right in front of Mike Milbury's fat idiot face.  Hell yeah.  #PredsYear